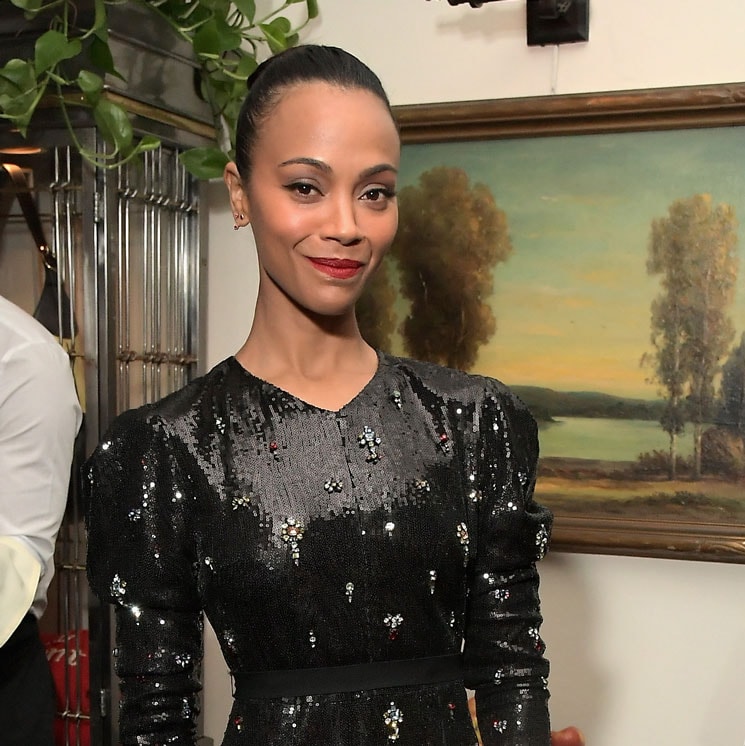 Zoe Saldana isn't worried about people's opinion. The Avengers: Endgame star opened up about the value of her opinion. "I do think that I'm the kind of person that tends to think before I speak," the 40-year-old told Esquire magazine. Zoe's comments stem from speaking out in support of her Guardians of the Galaxy director James Gunn. The Powerhouse Latina may be vocal about things that matter to her the most, but that doesn't mean she's always going to share – especially online.
Zoe Saldana talks letting go of what people think of her Photo: Getty Images
"Social media can betray you, because everything sounds amazing—especially the more likes and the more followers you get, your ego is really inflated, and you think that you can say whatever you want and be untouchable," she added. "And that isn't the case. You have to really watch what you say." For the Avengers actress, it's all about being mindful and setting the right example.
MORE: Did Zoe Saldana spoil her fate for one of this year's biggest blockbusters
"For me, I've always been very mindful of that, one because I like to be very private in my personal opinions about things, and two because I'm aware that the films that I do primarily appeal to a younger audience," she said. "And I don't want to be responsible, like directly and consciously responsible for saying something that they will misunderstand, and then practice in their lives and end up getting hurt." The mother-of-three's goal is to promote a positive reflection for those who look up to her.
The Latina Powerhouse shared that she wants to be a positive influence Photo: Bernardo Doral
In this month's edition of HOLA! USA, the Missing Link star shared who she channels when it comes to finding her inner strength. "We were taught to be our own person," she noted. "Hearing great stories of people who looked like me—and people who looked like others— would strengthen my belief that I can do and achieve anything I set my heart on." Zoe will star in Avengers: Endgame out in theatres on April 26.