From swimming to skiing, there isn't any challenge too big or grueling for Pippa Middleton! Kate Middleton's younger, sporty sister recently completed a 33-mile Birkebeiner cross-country ski race in Norway. The 32-year-old spoke exclusively to HELLO! about how she prepares for her challenging races by switching up her healthy diet.
"I try to eat wholegrain, energy-fueled carbohydrates and three meals a day," she revealed. "I also increase my portion sizes based on my training level, with lots of brown rice, lentils, quinoa and sweet potato, and for breakfast, porridge and rye toast."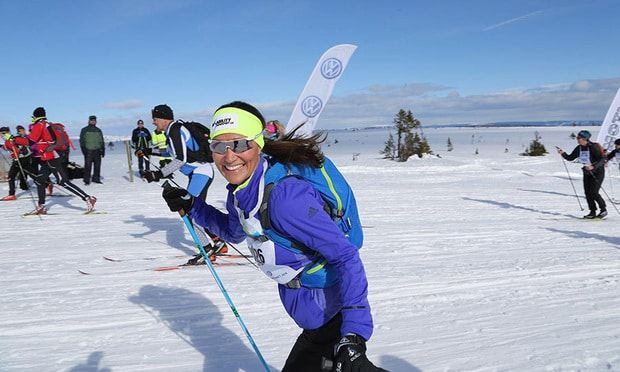 Photo: Getty Images
The British beauty admitted that she tries not to make too many changes to what she eats, explaining that she particularly focuses on her diet "a week or so before an event."
"I don't get fussy, though, because I enjoy food too much," she said. "But a week or so before an event I'm quite conscious of eating really nutritious foods to store energy and I cut out alcohol, refined sugar and processed foods."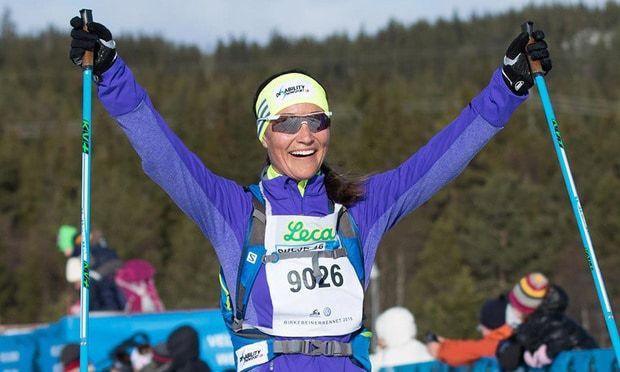 Photo: Getty Images
Finishing in 82nd place, Pippa completed the 47-mile course in an impressive 13-hours, 4-minutes and 24-seconds. The Duchess of Cambridge's sister, who was joined at the race by close friend James Matthews, took on the impressive feat to support Disability Snowsport UK (DSUK). The organization works to ensure that anyone with a disability has a chance to ski or snowboard with other people.
CLICK TO VIEW ALL THE TIMES PIPPA HAS WOWED US
The cross-country race isn't the first time that the keen sportswoman has shown off her fitness skills. Pippa has previously ran in a Kenyan marathon and cycled across the United States, in addition to completing the Otillo Swimru World Championship in Sweden last year, a day after celebrating her 32nd birthday.
Read the full story in this week's HELLO! magazine, issue #1424, available via digital download or on Friday at all Barnes & Noble stores and selected newsstands.