Angelina Jolie and Brad Pitt's son, Maddox Jolie-Pitt, is all grown up! It feels like it was just yesterday, but the oldest of their six children turned 18 on August 5 and is getting ready for his first year of college. The young man has chosen South Korea's Yonsei University to be his home for the next four years, where he will be studying biochemistry. According to a source who spoke to People, Maddox has been learning Korean for some time in preparation for his studies.
VIEW GALLERY
Maddox will be studying biochemistry at South Korea's Yonsei University in Seoul
"He got accepted to other universities, but choose Yonsei," the source said. "He has been studying the [Korean] language. He has taken lessons multiple times a week to prepare." Maddox is starting classes this week and like most moms do when their children go off to college, Angelina is traveling to help get him started. "Mom is dropping him off in August," the source continued.
MORE: Angelina Jolie reveals advice she gives her daughters in 'wicked women' essay
"She is very proud [of him]. She will miss seeing him very much, but he's ready." Although the Maleficent actress' teenager will be far from his American home, he will be close to their residence in Cambodia, the source reveals. His younger siblings Pax, 15, Zahara, 14, Shiloh, 13, and 11-year-old twins Knox and Vivienne are already planning for a siblings reunion and hope to visit him at his new home in Seoul.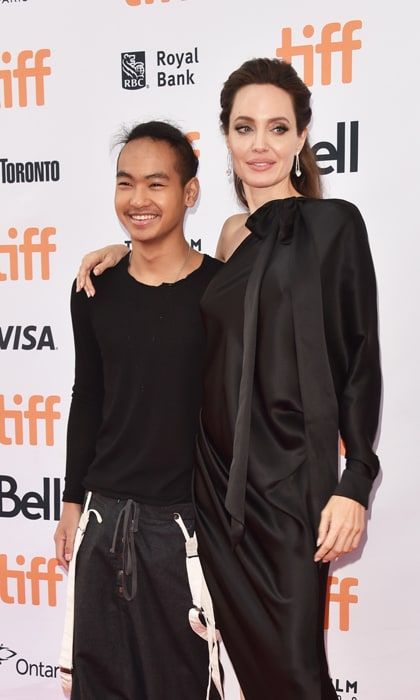 VIEW GALLERY
Angelina and Brad's eldest son turned 18 on August 5
In a powerful essay about "wicked women and the men who understand them" the Oscar-winning actress praised her sons for the respectful men they are turning into. "I could not be prouder of my sons for the men they are becoming, the way they respect their sisters and are respected by them," she wrote. In the past, Maddox, who Angelina adopted from Cambodia in 2002, has also expressed his admiration for his mother.
MORE: Angelina Jolie has made the world a better place, one deed at a time
For his first interview ever with People, the then 16-year-old said, "She's fun, and it's easy to work with her. She's marvelous," he said of working with Angelina for the film she produced, First They Killed My Father.
Congrats to Maddox for this exciting new chapter in his life!