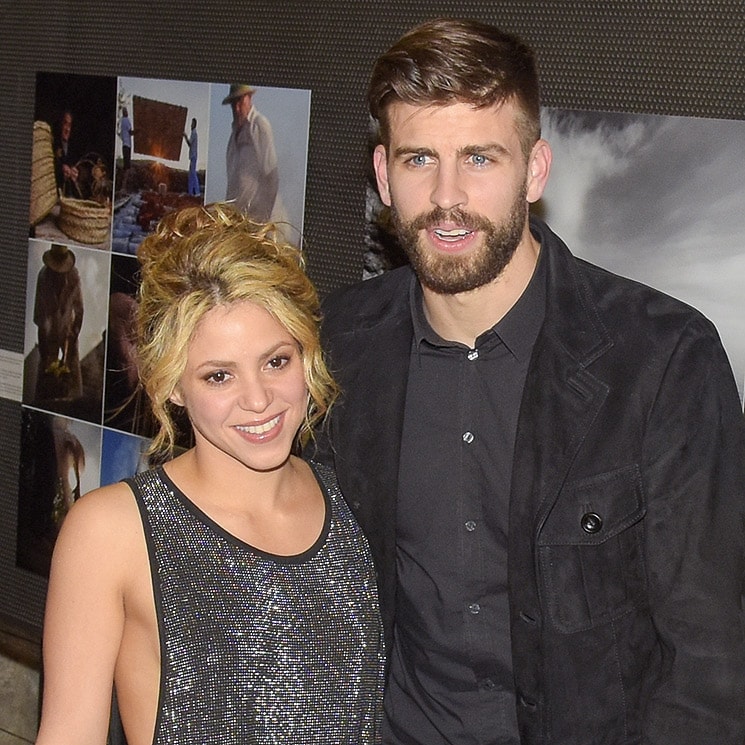 You won't believe how much Shakira's soccer star 'husband' Piqué is worth
Shakira's partner Gerard Piqué, star soccer player for FC Barcelona, gave us a lot to talk about following his latest interview on Spanish TV's La Resistencia. During the chat, which covered a number of themes, including how he handles fame and being the target of gossip, Piqué revealed his current net worth – and the amount made our jaws drop!
Asked about his fortune, the handsome athlete replied: "My estate is worth more than the budget for Espanyol this year," referring to the Spanish soccer team. The program's hosts immediately did what we would do – they looked up the amount of the team's budget to see how much money we're talking about! The amount? Fifty-seven million euros, or around $64million! "No, its a lot more," Piqué said in response.
RELATED: SHAKIRA AND GERARD PIQUÉ'S LOVE STORY IN PHOTOS
Speaking of his worldwide fame, the soccer player acknowledged that, "In the end you get used to it, that you don't have to get used to it but you have to appreciate it... it also has a downside because you can't travel anywhere without being recognized." He also revealed that he has a secret spot he always goes to where no one knows who he is. "There is a place, but I'm not going to tell you where because it's where I go to get away," he said. "It's the only place where there's no one around."
In addition to his fortune, Shakira's partner, who is dad to their two sons Sasha and Milan, spoke of the media bubble he lives in on a day to day basis. "They're always so obsessed, that's why I never do interviews. It should be more natural, like this one," he said. This latest interview came after he'd already spent a few days making headlines after a Twitter exchange with the program. "Can I invite myself to the show?" Gerard asked, receiving the response: "Hi, Gerard! Right now we're overbooked and we don't have any audience tickets left. Here's a form to apply."
RELATED: SHAKIRA'S SON SASHA IS ALL GROWN UP IN LATEST PHOTO
MORE: CHECK OUT SHAKIRA'S NEW SHORTER HAIRSTLYE
Fans absolutely loved the interview, including Shakira, who watched the show and shared part of the video on Instagram. "Ay, my husband is looking so handsome on La Resistencia," she wrote. While many pointed out that the icon referred to Piqué not as her partner but her husband, we don't think we've missed a Shakira and Piqué wedding because it's not the first time that she's done so. Last March, after Barcelona defeated arch rivals Real Madrid, Shakira cheered: "My husband today, what a show!"