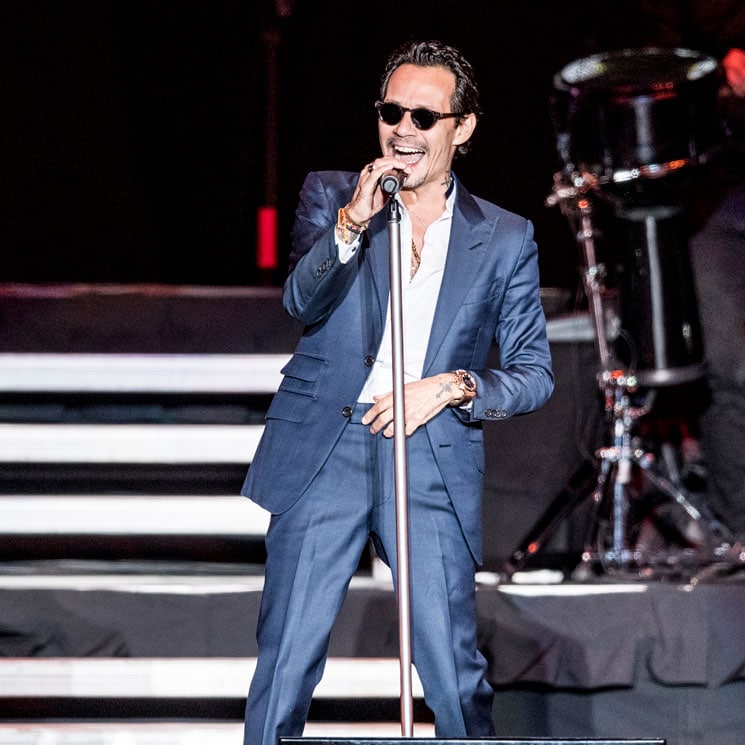 Marc Anthony is celebrating another record. The Puerto Rican hitmaker became the first artist with the most number one songs in the Tropical category. Billboard made the celebratory announcement on Thursday, March 28. "Congratulations @marcanthony for becoming @billboard lead artist with the most No. 1 on Tropical Songs Airplay with "Tu Vida en la Mía" #MagnusStrong." The Vivir Mi Vida singer took to his Instagram to repost the video and celebrate the news.
Marc Anthony takes the lead with the most number 1 Tropical singles on Billboard Photo: Getty Images
"So grateful. New record! 30 No. 1's on Tropical Songs Airplay with my new song "Tu Vida en la Mia" thank you for your support all of these years! Esto sigue…" The 50-year-old musician broke the record with the release of his latest single Tu vida en la Mía, which has made its way up the Latin music charts since its release in February. The singer exclusively premiered the track at the Premio Lo Nuestro Awards.
MORE: Marc Anthony gets help from Bad Bunny and Will Smith for first Esta Rico perforamce
Fans of the song may have a chance to see the superstar perform the hit live at the 2019 Latin Billboard Awards. Marc, who is nominated for the Tropical Artist, Solo category is set to take the stage. Earlier this year, the two-time Grammy winner opened up about his career and the advice he has for those following in his footsteps. "What I would say is: We take on this responsibility, and I would say just be responsible. Fulfill your commitments, [have] respect and you'll be here for a while," the Esta Rico singer told Entertainment Tonight.
MORE: See this adorable moment between Marc Anthony and his twins
"[Enjoying the fruits of your labor] is a given. But as far as advice is concerned, these days, there's all kinds of ways for these kids to get attention. What I would say is just be responsible. Know that you're taking on a commitment to represent your people. You need to respect it and just have fun."