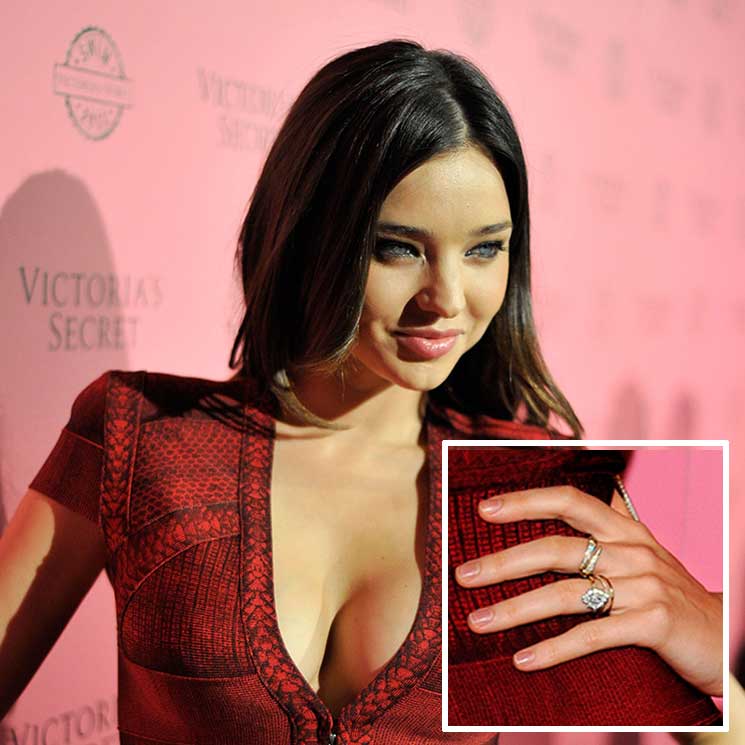 Orlando Bloom's ex Miranda Kerr rocked a flower ring just like Katy Perry's
February 14 will forever be a special date for Katy Perry and Orlando Bloom, who got engaged on Valentine's Day last week. As fans celebrated the famous couple's newly-confirmed plans to get married, more than one noticed a bit of romantic deja vu – the flower-shaped engagement ring the actor gave to his fiancée is strikingly similar to one that he gave to his ex-wife, Miranda Kerr, nearly a decade ago.
It seems that the Lord of the Rings star's partners are ready to show off the pun on his last name – Bloom – with blooming beautiful floral jewels. When it comes to Katy and Miranda's gems, they are very similar in design: a statement making center stone with various gems surrounding it in the form of petals. The supermodel and organic beauty guru's piece appears to be all diamonds, whereas Roar singer's engagement ring is made up of multicolored stones. There's a spectacular ruby at the center, surrounded by yellow gems, all set in gold.
MORE: INSIDE ORLANDO BLOOM AND KATY PERRY'S ENGAGEMENT PARTY
Gemologist Grant Mobley told People that the ring appears to consist of a two-carat ruby surrounded by 2.5-carat diamonds, and, according to other reports, is likely worth upwards of $5million. Meanwhile, Miranda's ring has been estimated at around $65,000.
Orlando and Katy's love story started in 20116, when they were spotted together at a Golden Globes afterparty. Around a month later they went public with their romance among friends, and Katy even met the actor's young son with Miranda, Flynn Bloom.
MORE: KATY PERRY SHARES THE ONE NEGATIVE ABOUT DATING ORLANDO BLOOM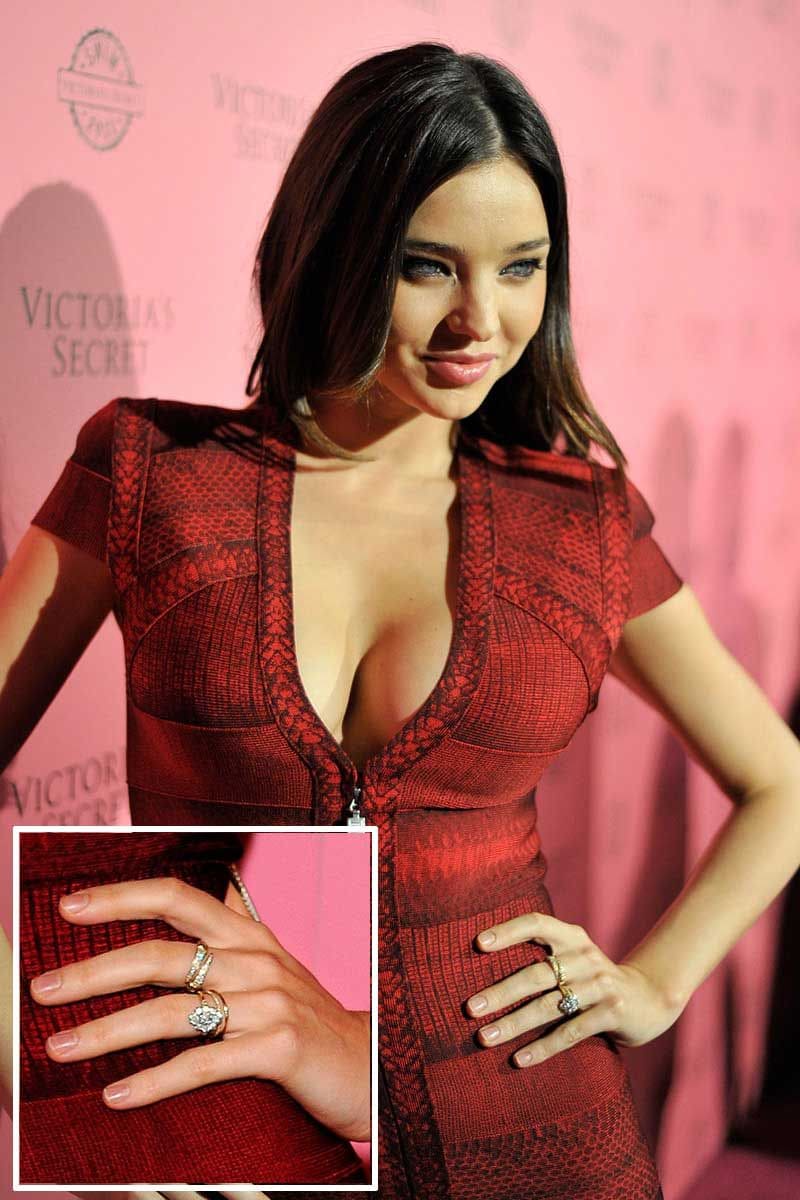 But the romance was short-lived, and around a year later the went their separate ways, their representatives confirming that they had decided to split by mutual agreement. In August 2017, they were photographed together in Los Angeles, and by January of last year the rumors of reconciliation were making headlines. In May 2018, Katy confirmed the two were back together, the couple's fans rejoicing even further with their Valentine's Day engagement.