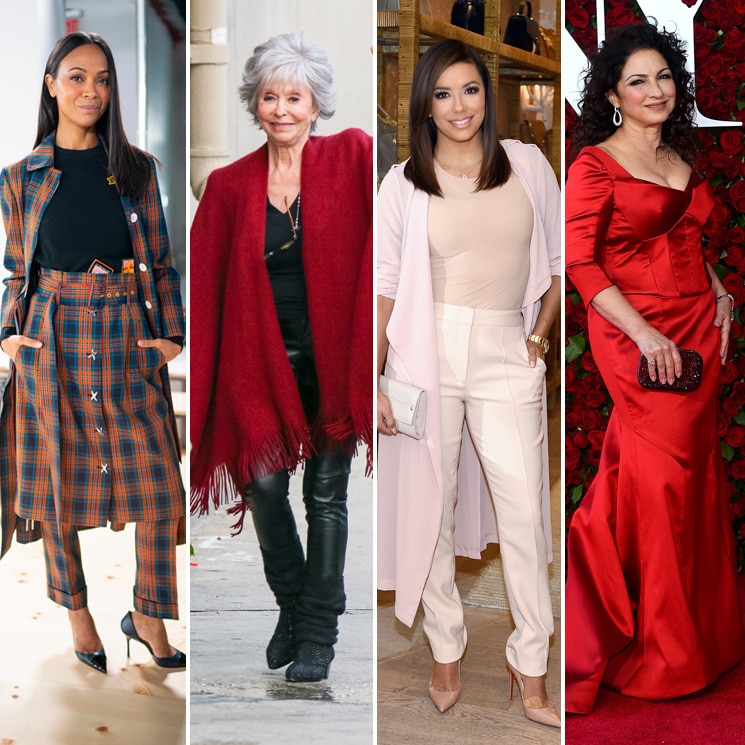 Unbreakable sisterhood: These Latinas are sisters at heart
Latinas unite for the April cover of HOLA! USA! We had the opportunity to catch up with Eva Longoria, Rita Moreno and Gloria Estefan to find out what being a Latina in the entertainment world means to them. During our interviews and time spent together, we discovered how much they each look up to one another in one of the toughest industries in the world, as a woman and as a Latina.
During HOLA! USA's exclusive interview with these Latina Powerhouses we learned how Eva, Rita and Gloria were able to achieve success in an incredibly tough industry where the odds were already stacked disproportionately against them. The best part is that they are also each other's mentors, as women, as actresses, as mothers, as activists, as entrepreneurs. Eva said that Zoe Saldana is like a sister to her - they often talk about acting, family and even diapers!
Rita and Gloria also shared their secret nicknames for one another in the special interview - warning: the nicknames are pretty hilarious and quite cheeky!
DON'T MISS the April edition of HOLA! USA – available in both English and Spanish – to find our EXCLUSIVE interview with Eva Longoria, Rita Moreno, Zoe Saldana and Gloria Estefan where they talk about what Latina Power means to them.
The magazine is already available to our subsribers, and in your newsstands on March 29! You can also CLICK HERE TO SUBSCRIBE NOW.