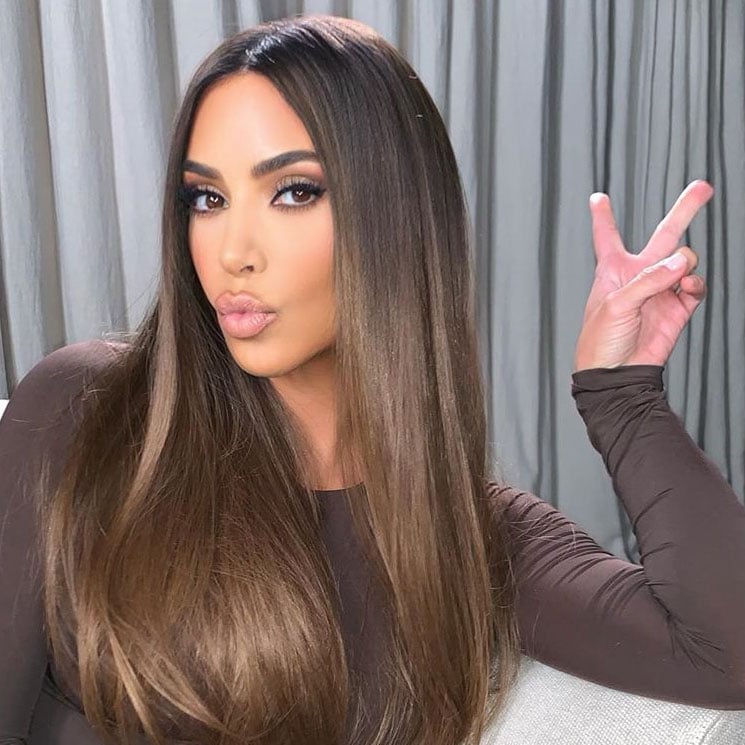 Is this Kim Kardashian's most hyped look to date?
The reality TV star is a hair chameleon
Kim Kardashian is one to take risks. That's why when she posted three photos on social media that showed her hair in pink, blue, and purple tones with the text, "Might be time for a new look," our imagination ran wild. However, days later the dramatic colors were ditched in favor of a tone that was a bit lighter than her natural color. That's right, a shade of chocolate brown with a subtle ombré finish — the perfect look for fall.
The famous hairstylist Chris Appleton is behind her change of hair color to a chocolate brown
But let's go back to the very first point we made; the member of TV's top reality family is one to take risks. She's done it often and that's why even the social media followers of her hairstylist Chris Appleton, the same person responsible for some of Jennifer Lopez's famous hairstyles, saw their interest piqued when the professional hairstylist asked them all: "Guys, it's that time of year for a hair change. Should we bring back the blonde on Kim Kardashian?" To which the star didn't hesitate to reply: "I miss this hair so much!!! What should we do?"
RELATED: Brunette or blonde? Which of Kim Kardashian's looks do you prefer?
The celebrity sent a message to Chris Appleton that made it clear how much she would like to go back to blonde hair
With that said, since we know how much she loves change and her keen interest in promoting fashion trends, we know that it's unlikely she'll keep this color for very long before moving on to the next one. In fact, she has already posted new photos with her hair shorter and darker than when she and Chris decided to reveal the change to chocolate. Will she take another chance with more dramatic colors? Or have you taken a liking to one of her more natural changes?
RELATED: Kate Middleton rocks blonde highlights
Kim has also been known to give neon shades a try
Following her cooler tone, the businesswoman and beauty magnate donned other looks that were just as bold and striking as that neon green that accentuated her complexion. We enjoyed embarking on Kim's color hair tour that naturally got everyone's attention, even though they were only wigs or extensions.