Kim Kardashian just (squeal!!) announced her latest KKW makeup line and like many of her new products, this 90's inspired matte collection has arrived with a dash of controversy. In her launch images, the Keeping Up With the Kardashians star is wearing her new products, but fans noticed that there was something off with her promo pics—she looks completely unrecognizable. Whether it was the power of makeup or a filter job, the fans sounded off in the comments.
CLICK FOR MORE OF KIM K'S TRANSFORMATION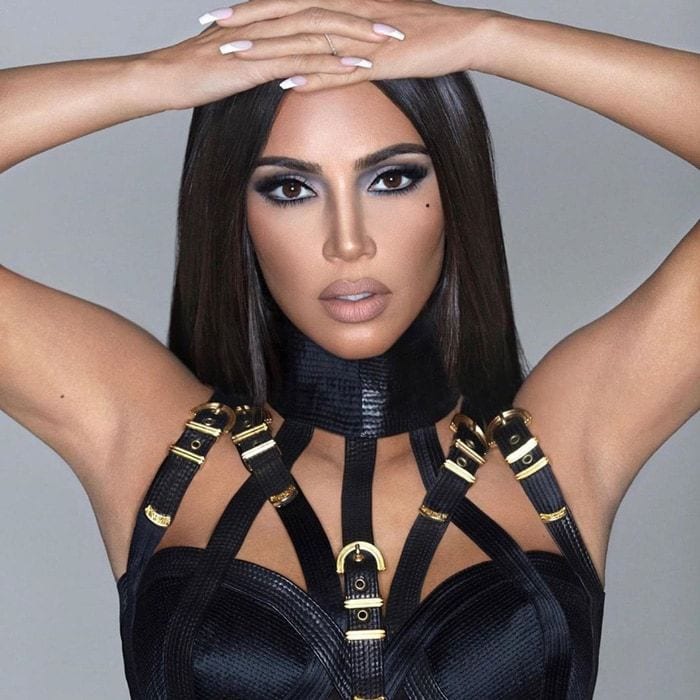 VIEW GALLERY
Kim Kardashian launched a new KKW makeup collection inspired by the 90s
First things first: In the pictures, the 38-year-old makeup mogul took a page out of the 90s by wearing a bondage-styled outfit that compliments her poppin' matte shades. "I'm so excited to announce my new 90's inspired collection of all matte formulas- The Matte Smoke & Matte Cocoa Collections," she wrote announcing the new makeup line. "I get a lot of my makeup inspiration from the 90's and love how nostalgic this entire collection is."
MORE: Kim Kardashian creates KKW makeup collection inspired by her wedding day beauty look
And there are tons of ~looks~ to create because the collection features two 10-Pan Eyeshadow Palettes—Matte Smoke & Matte Cocoa—as well as six matte lipsticks, six lip liners, and five eyeliners. Every products promises "the ultimate glam essentials to create a 90's inspired look." However, fans were quick to comment on Kim K's 90s beauty look.
"Is this Kim? Or a model? This looks like a completely different person," one user wrote. Another added, "So photoshopped you don't even look yourself anymore, Kim." Another fan called out Kim's makeup artist Mario Dedivanovic. "Sorry mario but that nose contour is horrible," the fan wrote.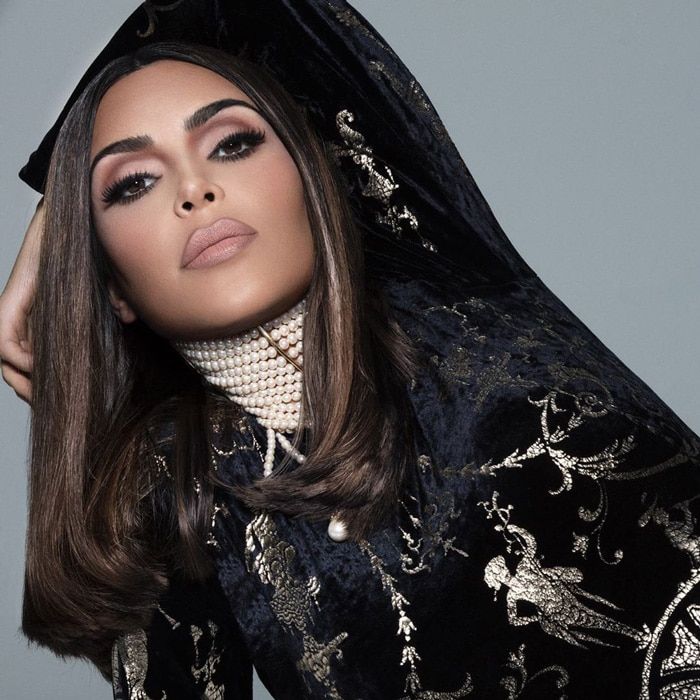 VIEW GALLERY
Fans have criticized the 38-year-old star for looking unrecognizable in the promo pictures
This isn't the first time Kim gets backlash over her beauty products. Her recently-launched skin-perfecting body foundation can be used to cover up unwanted marks, veins, bruises and skin conditions like psoriasis. However, fans were not here for the product, claiming that the star is sending a negative message to women about today's beauty standards.
Fan or not, the matte makeup collection launches on Friday, August 16 at KKWBeauty.com!