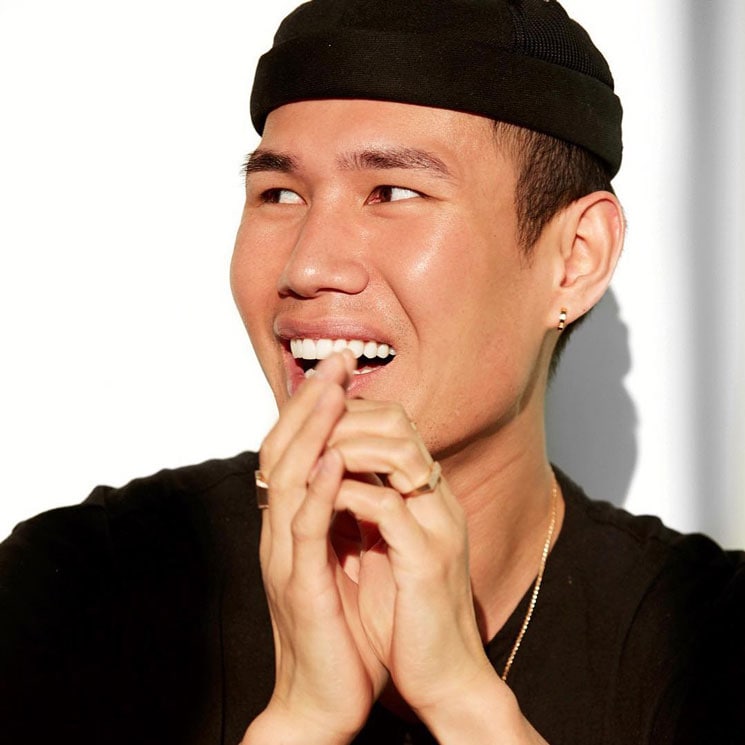 It's summertime, which means shimmer season is in full effect. That's why we're picking celebrity makeup artist Patrick Ta's brain on how to keep your body glowing all year round. It's clear body makeup is having a huge moment with numerous products hitting the market every other day, but let's just say this beauty buy is worth every penny. Since Patrick has a glorious rag-to-riches story, we trust his expert career advice, makeup tips, and beauty tricks. The Arizona-native is the mastermind behind some of Eva Longoria, Camila Cabello, Joan Smalls and many more iconic celeb beauty looks. If you're known for always chasing the glow, his newest makeup line, Patrick Ta, will not only brighten up your makeup but your future too! Keep reading to find out how he keeps even the Kardashian family coming for more glow.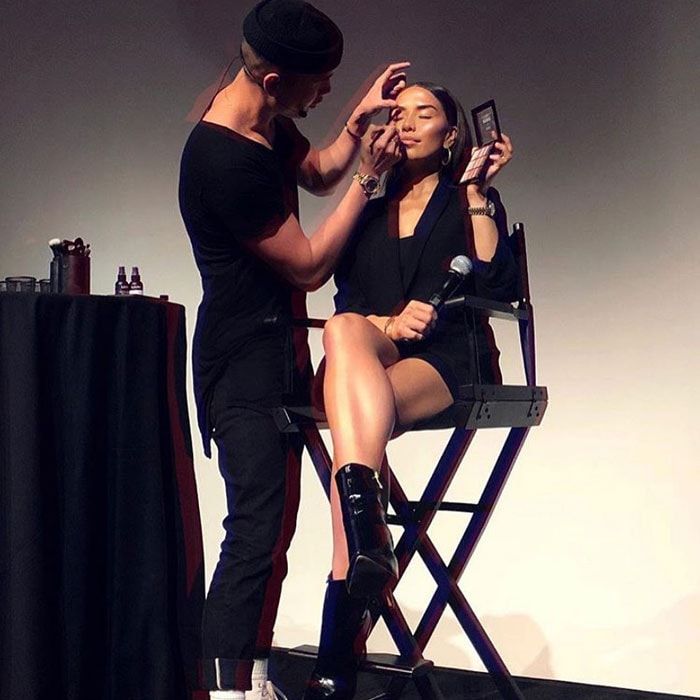 Patrick on set showcasing his talents
MORE: Ricardo Rojas' new haircare line is what dreams are made of thanks to this power ingredient
How did you first get into makeup and beauty?
"I've always loved anything in the creative world. I loved doing hair and nails, but for makeup, it came to me when my old roommate was working at MAC and I became obsessed with it, she encouraged me to try and work there and I've loved it ever since!"
As a glow-getter lover, why did you decide to make radiance the theme of all your products?
"I truly adore natural dewy glowing skin, it's everything to me. I love when the body is just as glowing as the face on the red carpet. I think it just looks radiant, healthy and amazing! I'm known for glow and wanted to make products that would be easy for people to achieve that major glow!"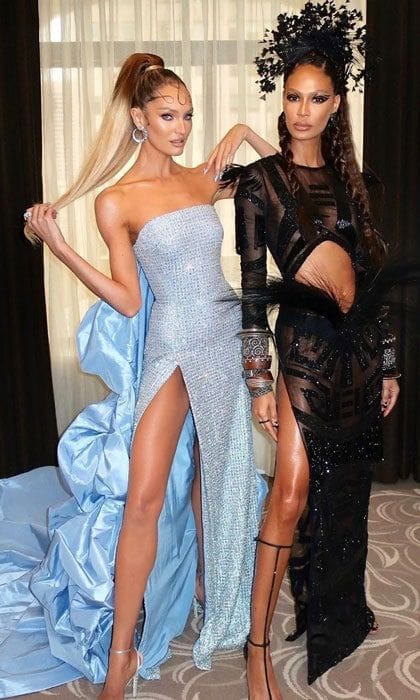 The Vietnamese MUA (make-up artist) was behind Joan and Candice Swanepoel's MET Gala 2019 makeup looks
When should clients apply the Major Glow Body Oil? Does it transfer? Is it safe to use if you have sensitive skin?
"Major Glow Body Oil is the finishing touch in your glam routine! I enjoy using it once you're fully dressed so you can see properly where the glow needs to be applied. It does not transfer and it's a dry oil so once it's applied, a couple of seconds after you're good to go! My Major Glow Body Oils are safe for all skin types!"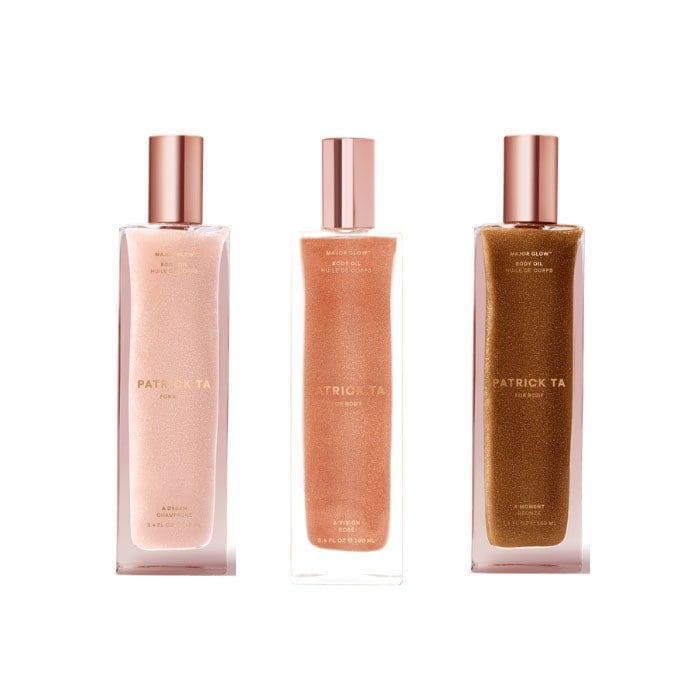 Patrick Ta Major Glow Body Oil, $52, patrickta.com
Tell me about the Major Glow Highlighting Mist? How do you apply it and what's an expert tip when using it?
"Being a working makeup artist I feel like I've seen so many different formulas of highlighters, but they were all powders. I wanted to create a product that just flows on the skin with no beginning, end or without adding any harsh lines of highlight. My favorite way to apply it is to use my fan in She's Extra to block areas (i.e. brows, eyeshadow, hair) you don't want to be highlighted. Once applied I love to blend it out with any beauty sponge of choice. The product is easily moveable and won't mess with the makeup underneath!"
MORE: Meet the trailblazing Latina behind the cult-favorite brand Rizos Curls
What's the innovation the Major Glow Setting Fan behind the fan?
"A setting fan is such a major essential in any makeup routine! When creating it, I knew it was going to be aesthetically pleasing with my brand and an underrated and missing item in the market!"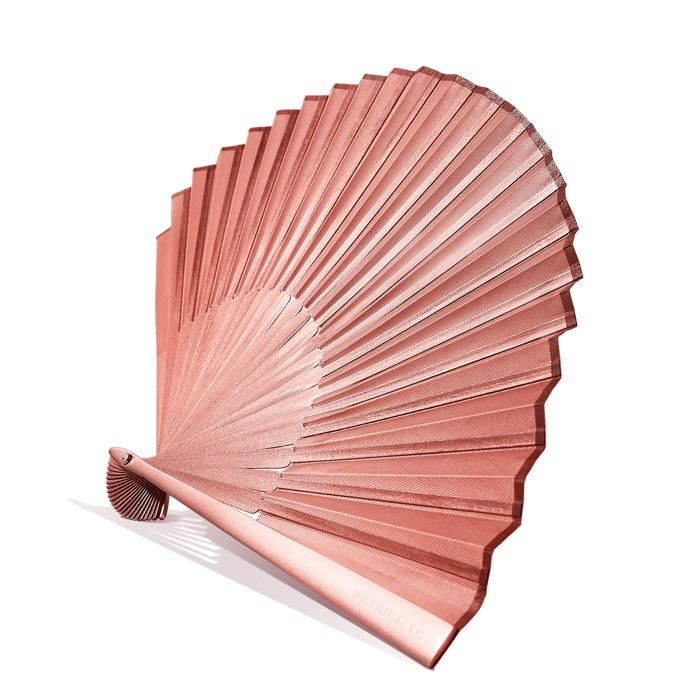 Patrick Ta Major Glow Setting Fan, $24, patrickta.com
What are some good beauty tips and tricks you tell celebrity clients like Joan Smalls, Adriana Lima, Camila Cabello and Eva Longoria?
"It's really important not to use too much product, you can always apply more if needed in specific areas, but I think that's crucial to any makeup application! I also think it's very important to know where to powder. I usually only powder the center of the face where the skin becomes oily throughout the day! Also, skincare is imperative, if your skin is not freshly moisturized the makeup will not apply as beautifully!"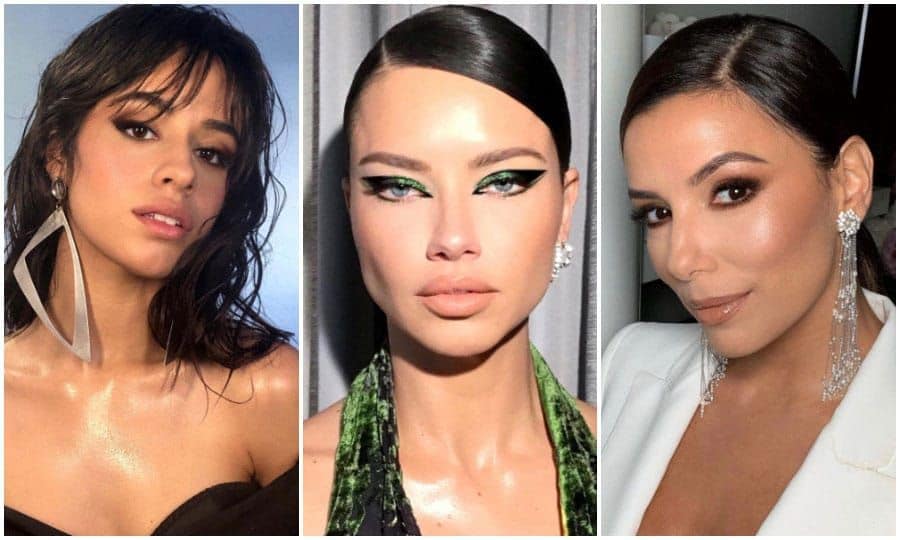 From Havana singer, Brazilian supermodel, to the Grand Hotel producer — Patrick is behind these glam sessions
Color contacts are having a moment! How are they influencing the beauty industry at the moment?
"This year more than ever before, color contact lenses have been popping up on big red carpet events – Hollywood has embraced changing-up their eye color for special events, whether it's with a natural shade or a bold departure from their normal eye color. Online, people are seeing color contact lenses all over social media on their favorite influencers. I've also found a lot of my clients are becoming more inspired to step outside of their comfort zone and try new eye colors and new shades."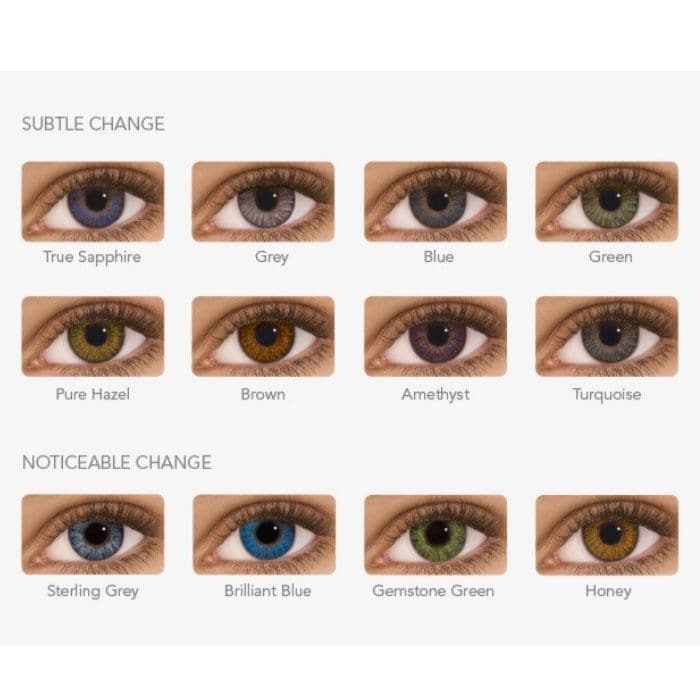 DAILIES® COLORS and AIR OPTIX® COLORS choices of contacts
Can you tell us what trends you've seen arise from adding color contacts into your beauty routine?
"I love the idea of making colored contact lenses the centerpiece of your beauty routine – whether you're feeling a bolder look for a special outing or a natural look for everyday glam, start with your eyes! From there, I like to find ways that makeup (lashes, eyeshadow, eyeliner) can complement or dial-up the whole look. I love to create tiered eyeliner looks and unique eyeshadow shapes, and the color contact lens collection from DAILIES® COLORS and AIR OPTIX® COLORS add a fun pop of color to all my eye style creations. Talk to your eye doctor today about getting a pair in your favorite color and check out their website - DailiesColors.com - for a free trial!"