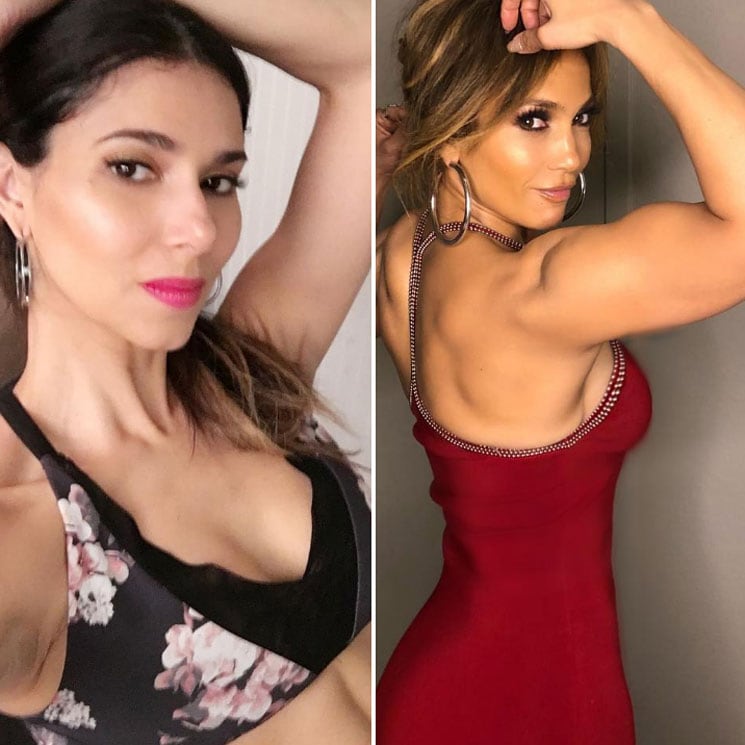 Roselyn Sanchez has always been into fitness and well-being. And while she has given plenty of tips to best friend Eva Longoria, who interviewed her for the May/June issue of HOLA! USA, there is one piece of advice that she lives by from none other than Jennifer Lopez. "If you want your face to look chiseled, no sodium two days before," the cover star explained. "I learned that from our friend JLo. She said, 'I approach everything like a sport, so when I have a concert, I train for that – and then I can do whatever I want until my next one."
Roselyn Sanchez got one piece of important advice from Jennifer Lopez Photo: Instagram/@roselyn_sanchez
Roselyn's focus is staying healthy for her two young children, Sebella, seven, and 18-month old Dylan. The 46-year-old noted that the plan is to stay as young and vibrant as she can. "I think [staying fit] is a conscious decision," she said. "Once you have kids, the body changes."
MORE: Roselyn Sanchez and her family star on the May/June HOLA! USA cover
The Grand Hotel star admits that she hasn't had any surgery and pushes herself, even on the days when she doesn't want to do it. "I'm 46 years old; I'm still in this business," she said. "People have a perception of you, of how you need to look, and it's a lot of pressure. I'd rather be home and do nothing, but I can't. And now it's not even about the physique. I became a mother late in life—I had Sebella at 38 and Dylan at 44—and I want to be as healthy as possible for as long as possible."
Roselyn shares the advice in the latest issue of HOLA! USA Photo: Omar Cruz
Just like her fellow Boricua, Roselyn doesn't smoke or drink and focuses on her fitness. "People ask me, 'What do you do?' And I say, 'I haven't done anything,' she told HOLA! USA. "I haven't had surgery; all I can think of is that I've never had alcohol or smoked." She continued: "My mom is almost 80, and she's been through cancer and all kinds of things, but her skin is amazing—so I don't know if it's a combination of things."
Read more from Roselyn and Eva's interview in the latest issue of HOLA! USA available to subscribers on May 6 and on newsstands on May 17.