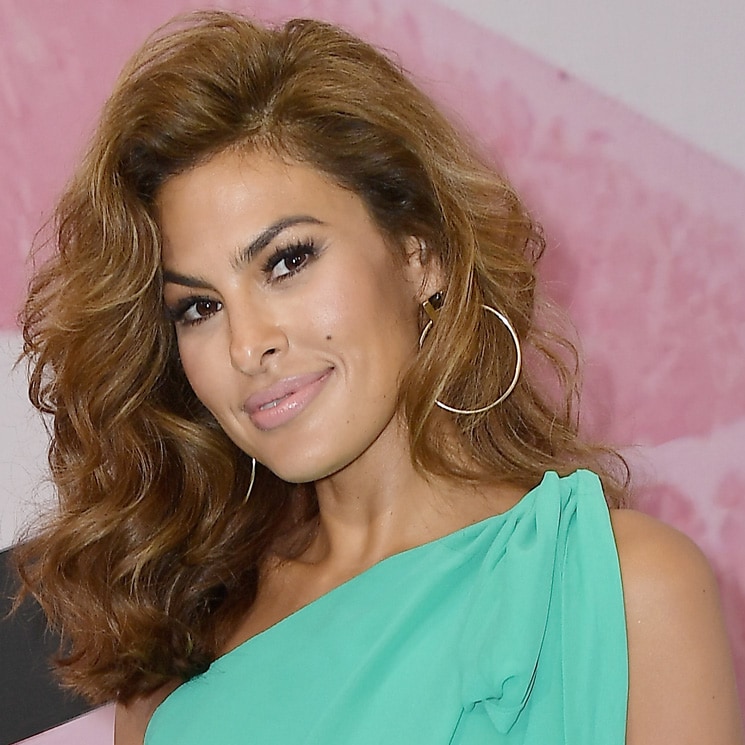 It's safe to say social media and selfies go hand-and-hand like makeup and brushes, but even celebrities have a hard time capturing the perfect flick. Recently, Cuban actress Eva Mendes posted a makeup-free selfie showing off her clear glowing skin and youthful finish. Did we mention there is not a wrinkle or dark spot in sight on the 45-year-old beauty's skin? Take a look for yourself below.
Eva Mendes shows off glowing complexion in selfie Instagram: @evamendes
MORE: EVA MENDES HAS ALL THE "STRAWBERRY FEELS" WITH NEW SUN-KISSED HAIR – SEE HER LOOK!
Adding some humor to her post, the model and businesswoman wrote a funny caption to go along with her stunning photo. "I just can't do it. I just can't seriously take a selfie. So for those who've asked, here you go and I'm sorry. And for the others who never asked for this, I'm sorry too, #NoFilterNoPersonality," wrote Eva. Loyal fans and followers took to her comment section and agreed on how taking selfies can be a job within itself.
Eva Mendes at New York & Company fall preview
Of course, many users praised the Cuban beauty for her naturally stunning skin. "Skincare secrets, please? Or diet? You have the prettiest skin. You look beautiful," said one follower.
MORE: LILLIANA VÁZQUEZ ON SIX INGREDIENTS TO INCLUDE IN YOUR BEAUTY ROUTINE
In 2018 Eva told Glamour, "My secret hack for smooth skin is mild laser treatment. It helps with smoothness and discoloration." Another go-to hack she swears by is coconut oil for her hair and homemade beauty recipes. "I make my own exfoliator by adding sea salt in plain yogurt. It really works!"