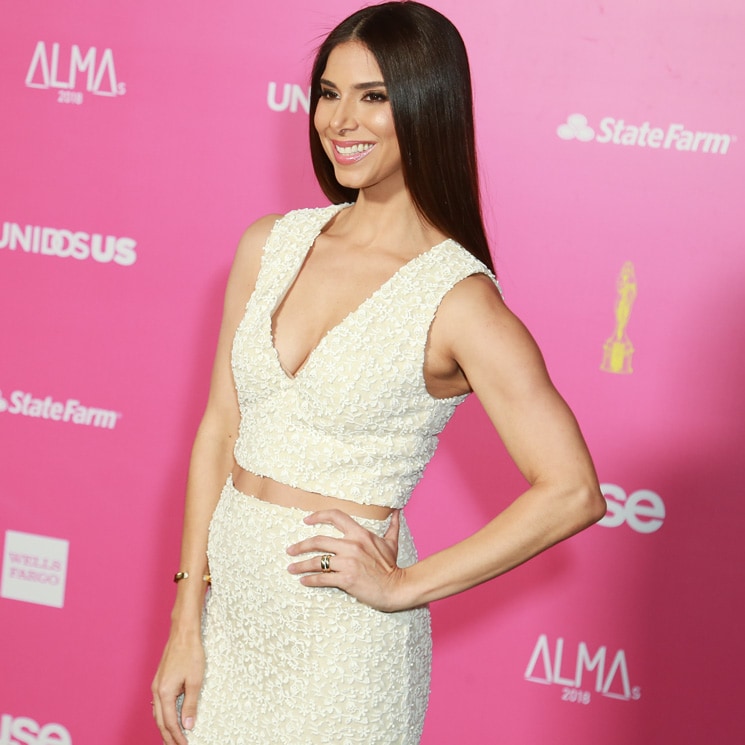 In the wake of all things '90s and early 2000s, hair accessories are now in the spotlight next to puffer coats and mini handbags. Everything from pearl-embellished barrettes to headbands (looking at you Blair Waldorf) and even mini hair clips are sitting pretty on the trendiest fashion girls' heads. What's more, these accesories might be the simplest way to instantly transform your hairstyle just as Roselyn Sanchez showed with her latest hairdo, which featured a high bun complemented by a pearl-embellished velvet bow.
Roselyn amped up her simple hairstyle with a statement hair accessory Photo: Instagram/@roselyn_sanchez
The Puerto Rican beauty shared a photo of her elegant 'do on Instagram with the caption, "Love love love! Gigi's glam team on point! Thank you...gracias!" While the actress was getting glammed up on the set of ABC's Grand Hotel, where she stars as Gigi Mendoza, the simple trick of adding a cute accessory made all the difference. It's particularly useful for days in which you want to look like you're trying, but don't want to go through the hassle. If we're being real, the feeling can last all winter when it's easy to lose hair inspiration and the simplest thing to do is wear knitted hats or throw your locks up in an easy bun or ponytail.
The actress got glammed up while on the set of Grand Hotel Photo: Instagram/@hair_slinger
And while we can't imagine Roselyn's signature sleek tresses ever being in an unkempt state, the statement bow detail brings a fun element to her polished bun. With the rise of dazzling hair clips and scrunchies adding a fancy touch to even the most low-key hairstyles, everyone's following suit. Exhibit A: we've seen many royals get in on the trend with standout hair pieces.
The Puerto Rican beauty never fails to step out with gorgeous sleek hairstyles
Yalitza Aparicio is another Hollywood star to recently don a flashy hair accessory. The Oscar-nominated actress exuded princess vibes at the Golden Globes when she stepped out and dazzled in a shimmery gown by Miu Miu. The Roma star adorned her center-parted low ponytail with a thin sparkly headband.