Jennifer Lopez and Alex Rodriguez are giving up sugar and carbs - and they want you to join!
Jennifer Lopez and Alex Rodriguez have proven time and time again that they're always game for a challenge, especially when it comes to fitness. Now, the power couple has invited fans to come along on their latest health adventure, firing up a new limited challenge for all on Instagram. "Join me and Jennifer for a 10-day challenge," A-Rod wrote in the caption of a pumped-up video on Sunday, January 20. "No carbs, no sugar. Who's in?" Beckoning fans to participate and tag other users, he added: "Challenge two of your friends below."
Scroll to see their workout video!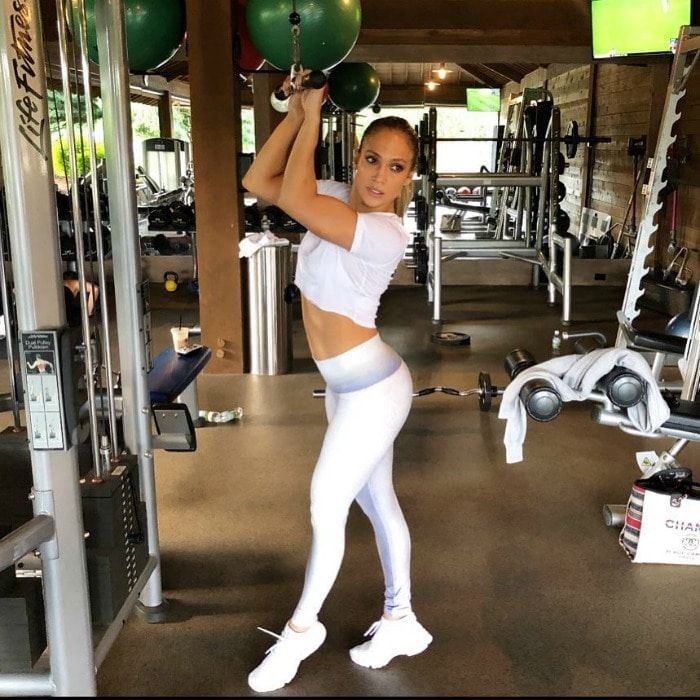 Jennifer Lopez and Alex Rodriguez are #couplegoals in the gym Photo:Instagram/@jlo
The 43-year-old former pro athlete both prefaced and ended the challenge on a light note, first giving fans his word that him and J.Lo would not stray from the mission: "we pinky promise." Second, he jokingly wrote: "Someone hide the cookie dough." The call-to-action was accompanied by a fun and inspiring clip of the couple working out.
RELATED: Heat up your workout with J.Lo's 'booty-lifting' and 'tummy-tucking' fitness style
The clip shows both Alex and his 49-year-old superstar love going hard in the gym; hitting up the elliptical, pumping iron with trainers and, of course, giggling as they take a little dance break. It seems this new challenge is sponsored by A-Rod Corp, the Yankee alum's investment firm.
The Corp's COO, Jeff Lee, quickly commented on the post, saying this would become a new company policy. Alex agreed, replying: "I like how you are thinking Mr. Lee. Team meeting tomorrow at 6am in conference room." Athlete Jay Cutler was also left impressed by the video, dubbing the duo's challenge "dope."
MORE: J.Lo proves she's an ageless beauty in totally makeup-free photos!
With his typical social-media fervor, the dad-of-two took to his Instagram Story later that evening to prove to fans that him and Jennfier would really be sticking to the challenge. He filmed Jen eating "greens and mushrooms" as they watched a baseball game with family and friends. We're sending strength and willpower to all signing on!