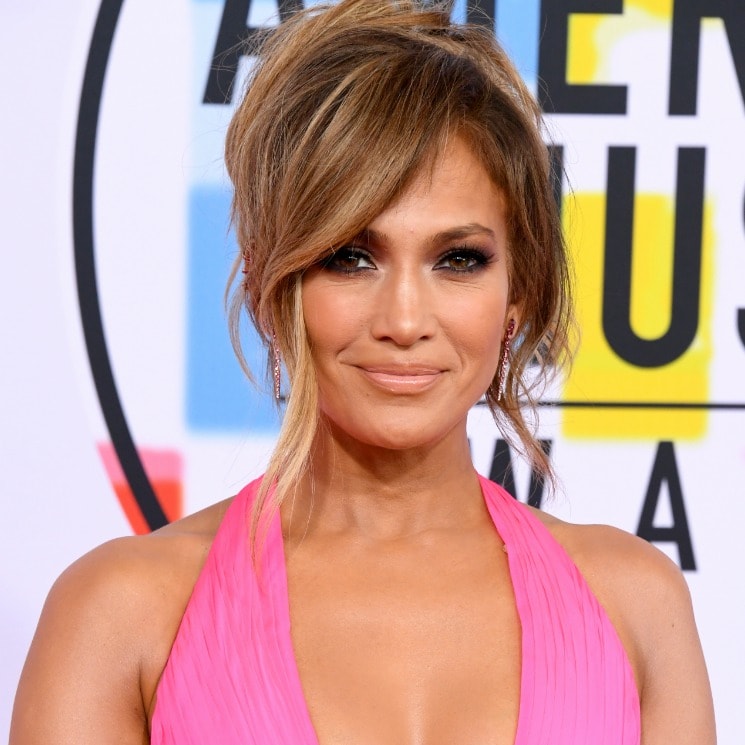 Jennifer Lopez proves she's an ageless beauty in totally makeup-free photos
She's still Jenny from the Block! Jennifer Lopez has always kept it real with her fans, sharing glimpses of her precious family moments and hardcore workouts just as much as glamorous red carpet struts. She continued the down-to-earth streak on Friday, January 19, posting a completely makeup-free selfie to Instagram. Accompanied by hashtags like "no filter Friday", "no makeup day" and "love me as I am", the post showcased the 49-year-old's ageless glow and flawless skin, inspiring fans and celebrities alike.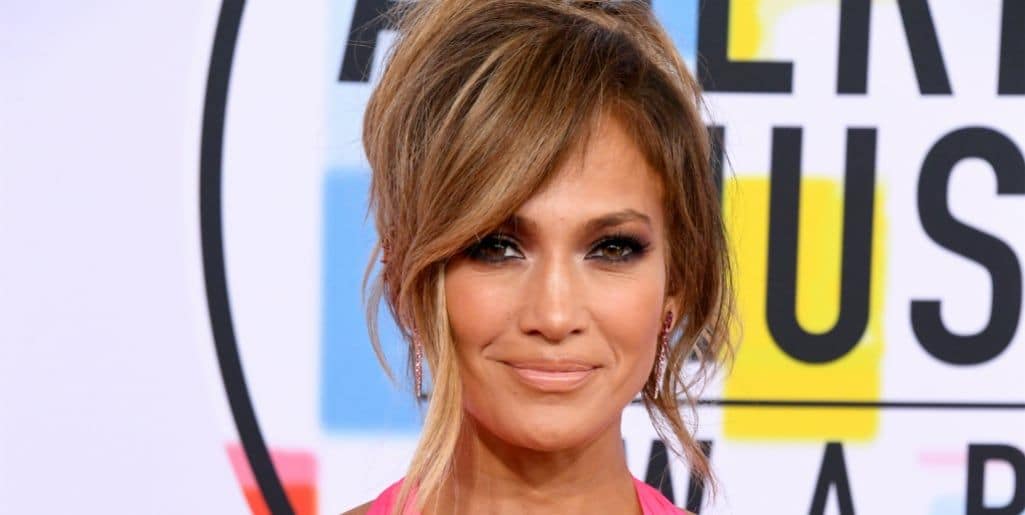 Natural beauty! Jennifer Lopez went makeup free while lounging in Miami Photo: Instagram/@jlo
Leading by example, J.Lo let her true beauty shine in the stunning selfie. Sweeping her hair out of the way into a messy top bun, the mom-of-two proved that her bare skin was as radiant as ever. Without an ounce of product, the only accessories she had on were her signature gold hoop earrings - a pair of 1.25" Valentina hoops by Svelte Metals customized with "JLO" letting - and a diamond-studded necklace that also repped her name.
MORE: Jennifer Lopez reveals the secret to her successful relationship with Alex Rodriguez
The superstar shared another cosmetics-free photo from the day on her Instagram Story. "Winter in Miami," she wrote over the picture, which flaunted sunny weather. This snap further revealed that the On the Floor singer was lounging poolside in a blue and white-striped coverup, her hair no doubt wet from a previous dip. One thing's certain: Florida sunshine and water definitely look good on J.Lo!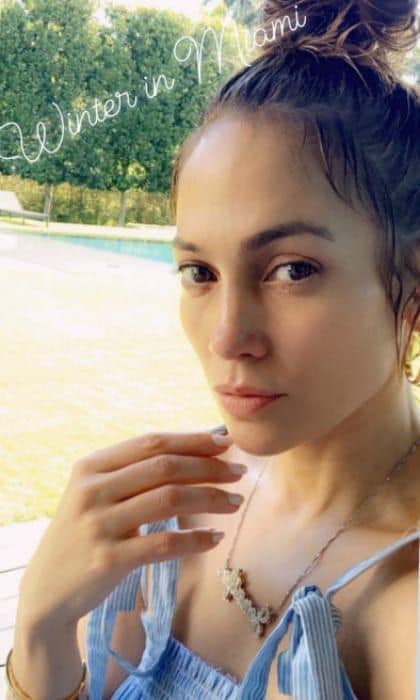 Love me as I am! Photo: Instagram/@jlo
As fans complimented Jennifer for her authenticity and praised her for her gorgeous natural looks, celebrities joined in on the support. Stars like Glenn Close, Julianne Hough and Kristin Chenoweth loved the pretty poolside picture.
GALLERY: JENNIFER LOPEZ WON 2018 WITH THESE TEN JAW-DROPPING LOOKS
Jennifer's prior post was incredibly popular as well. The Second Act star participated in the trending "#10YearChallenge", which beckons people to share snaps of themselves from ten years ago beside a present photo. The entertainer's featured a picture of her pregnant next to a beyond glam 2018 shot of her in a bikini - she obviously looked lovely in both.