Whether you like a thick, bold brow like Cara Delevingne or a Hollywood arch like Lily Collins, recreating your fave eyebrow look at home is simple – so long as you have the right tools! Here are some expert tips courtesy of Tweezerman to find out how to get wow brows at home.
BOLD AND BEAUTIFUL: CARA DELEVINGNE
For this look, "Let your brows grow thick and full. Only pluck hairs underneath your brow. Ensure you brush through with a brow brush/spoolie to bush out your brows and then fill in any gaps with a light powder. Longer brow hairs have a tendency to drop down so you can use a clear gel such as Tweezerman's Brow Mousse to hold them in shape all day."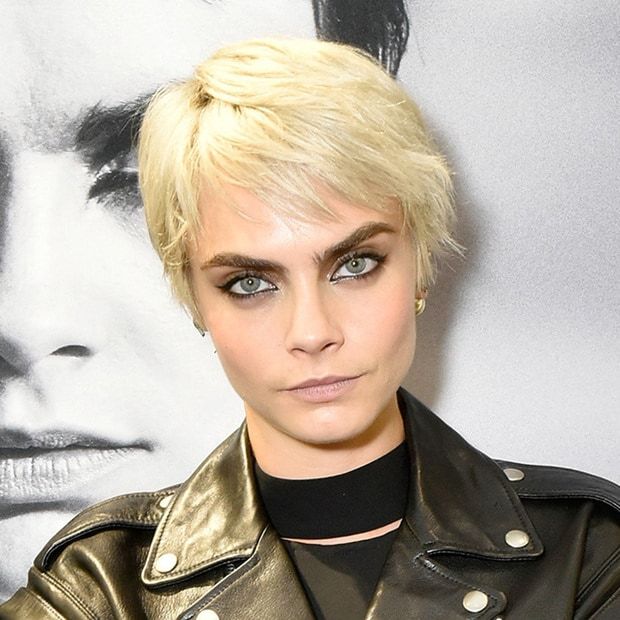 Cara Delevingne's thick, natural brow is her trademark Photo: Getty Images
ARCHED AND DRAMATIC: LILY COLLINS
"Brush through your brows to ensure all hair is in the right direction, then you can begin to pluck your brows into shape," says the specialist. "Lily still has great full brows so ensure you don't over-pluck. Tidy up the arch and tail of your brow for that defined look. For those with slightly more sparse brow hairs, you can always fill in your brows with an eyebrow pencil and powder, but be careful not to over draw. You only need to enhance your natural brow."
RELATED: A BROW MINI-GUIDE FROM DUCHESS KATE'S EYEBROW GURU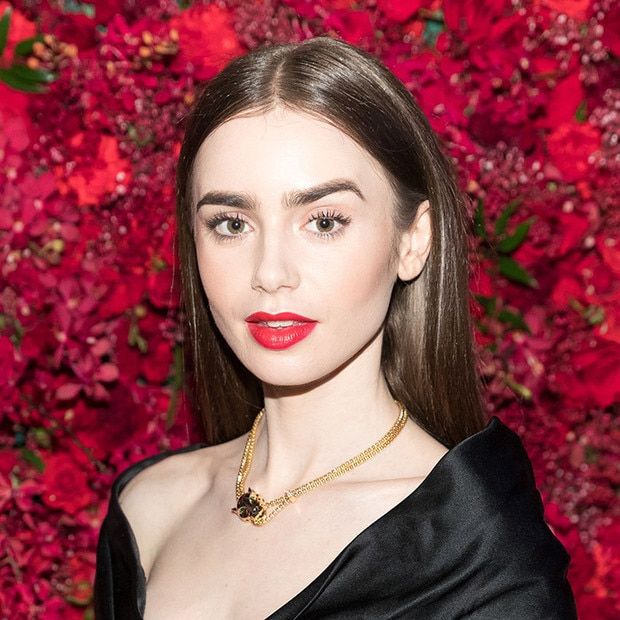 Lily Collins' eyebrows have a high arch and movie star allure Photo: Getty Images
SLEEK AND DEFINED: MEGAN FOX
"For a slimmer brow, use Tweezerman's Brow Shaping Scissors and Brush to comb through your brows, ensuring all hairs are facing the right direction, and then use the angled scissor to trim the brow hairs," the brow pro said. "Lie the bottom blade of the scissor against your face, tracing along your top brow line. Gently snip only the tops of the hairs, and take regular pauses to ensure you're not over-snipping! Pluck any stray hairs in the area to create this sleek and styled defined brow look."
MORE: 6 TIPS FOR THE PERFECT BROWS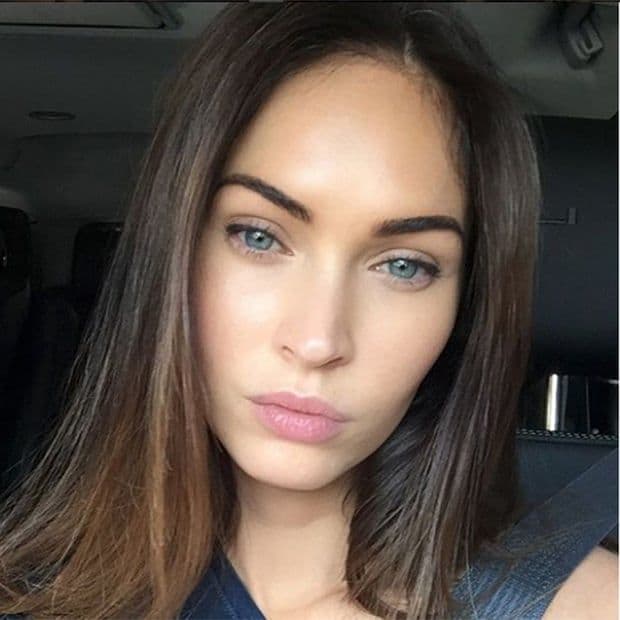 Meghan Fox's brows have a medium arch and are dark and defined Photo: Instagram/@the_native_tiger
As well as Tweezerman's extensive range of brow products, Eylure also has an impressive array of brow tools – everything from shapers and stencils, to semi-permanent tints to a dual comb and tweezer.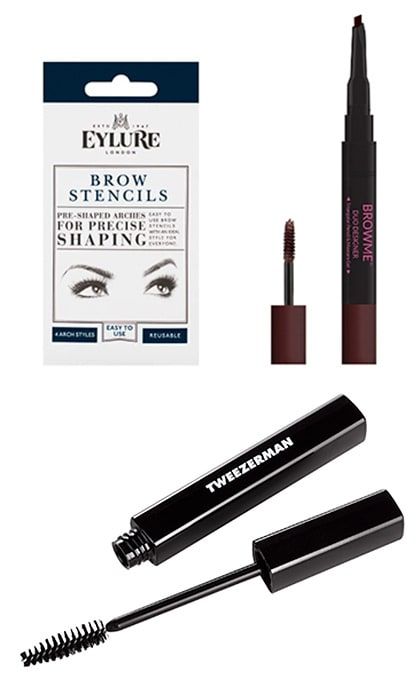 Eylure Brow Stencils, $5.99 from target.com; Pinky Goat BROWME Duo Designer, $27 from pinkygoat.com, Tweezerman Browmousse, $13, tweezerman.com
Beauty brand Pinky Goat has also just announced the launch of its new five-piece BROWME Collection, which includes the handy Duo Designer kit – a triangular pencil and mascara gel.