Serena Williams and her fiancé Alexis Ohanian welcomed their first child, a daughter, on Friday, September 1, at St. Mary's Medical Center in West Palm Beach. "Tennis star Serena Williams gives birth to a baby girl weighing 6 pounds, 13 ounces. Mom and baby doing well," WPBF-25 news producer Chris Shepherd tweeted. According to local station CBS 12, the tennis star, 35, was induced on Thursday night.
CLICK FOR FULL GALLERY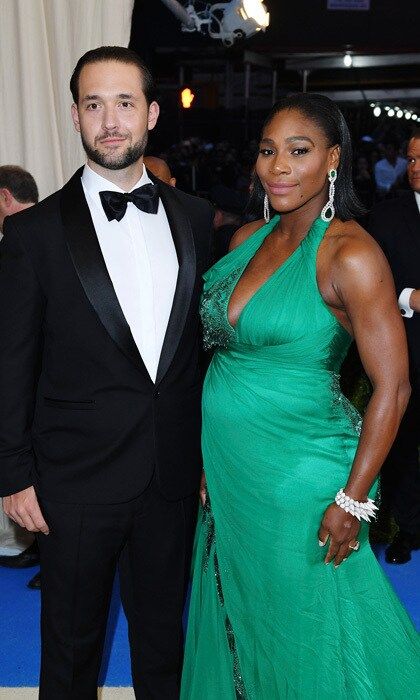 Photo: Getty Images
Coincidentally the birth of their daughter comes during the US Open and on the same day her big sister Venus continues along with her matches. Serena revealed back in April that she was 20-weeks pregnant and even admitted that she was carrying her baby girl during the Australia Open in January.
GALLERY: Serena's 50s-themed baby shower
In an interview with Vanity Fair, the athlete shared that her "heart dropped" when she learned that she was expecting. She said, "If you would have told me last year in October or November that I would have a baby, not be pregnant but have a baby, I would have thought you were the biggest liar in the world."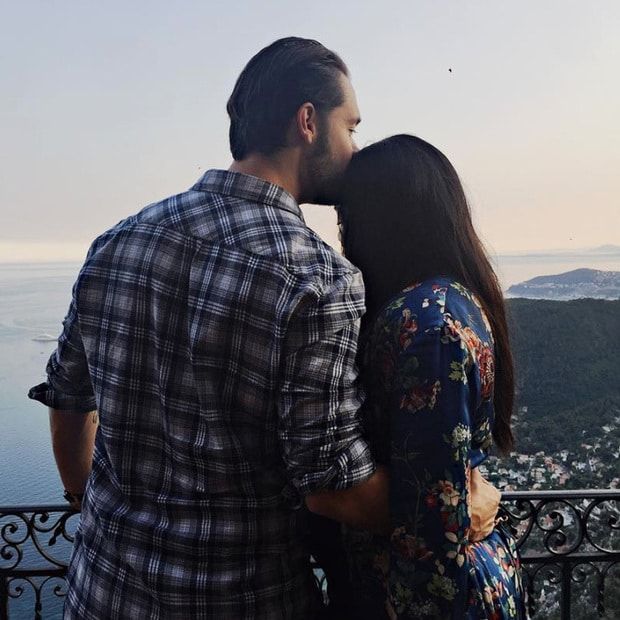 Photo: Instagram/@serenawilliams
Not long after she revealed her pregnancy news, Serena penned a heartfelt letter to her unborn child. "My Dearest Baby, You gave me the strength I didn't know I had," Serena wrote. "You taught me the true meaning of serenity and peace. I can't wait to meet you. I can't wait for you to join the players box next year."
RELATED: Inside Serena's Miami bridal shower
In May, the Wimbledon champion celebrated her bridal shower down in Florida at Miami's 1 Hotel & Homes South Beach. Weeks later in June, Serena and Reddit co-founder Alexis traveled to the French Riviera for a babymoon.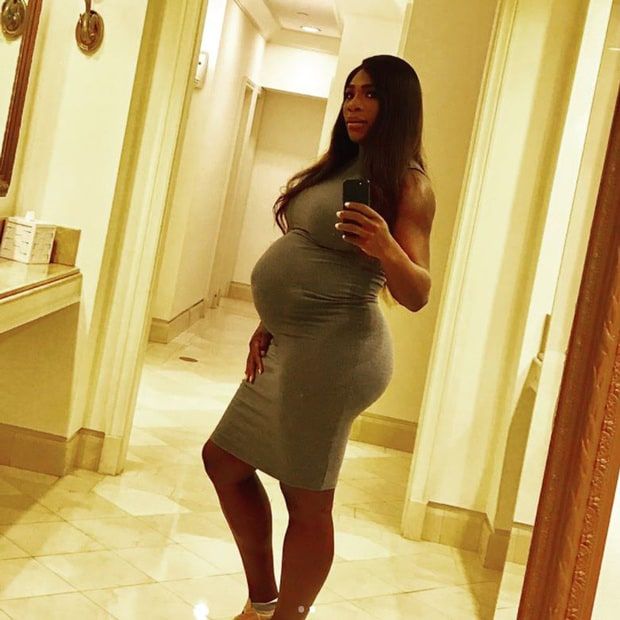 Photo: Instagram/@serenawilliams
Prior to giving birth, Prince Harry's girlfriend Meghan Markle praised her pal telling Vogue, "She will be an amazing mom," adding, "The very best, because she is so attuned to balancing strength and sensitivity. Plus, given that she is pretty epic at karaoke, I think she'll put her signature Serena spin on singing lullabies for the baby. I can't wait for that!"