Need some inspiration to get into shape this summer? Former First Lady Michelle Obama, who championed fitness during her time in the White House, has the perfect plan, sharing an inside look at her regular "boot camp weekends" with her friends on Instagram.
GALLERY: SEE INSIDE BARACK AND MICHELLE'S NEW HOME

Posting a series of snaps of herself and a group of women exercising in a park, Michelle wrote: "When I was at the White House, I often hosted boot camp weekends for my close girlfriends. It didn't matter that we were all at varying fitness levels. Our boot camp weekends were a reminder that if we want to keep taking care of others, we need to take care of ourselves first. And even though I'm no longer at the White House, I've continued this tradition and wanted to share some photos."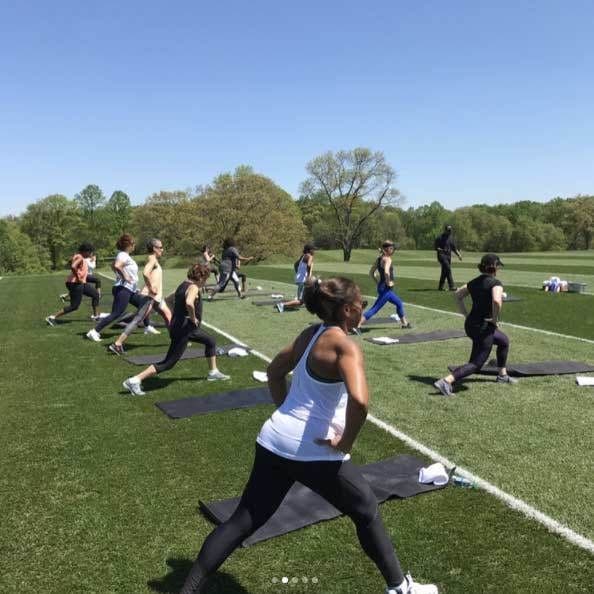 Michelle Obama hosted a boot camp weekend for her friends Photo: Instagram/@michelleobama
The mother-of-two continued: "My girlfriends have been there for me through all kinds of life transitions over the years – including a pretty big one recently! – and we've done our best to stay healthy together. Whether it's a boot camp or a walk around the neighborhood, I hope you and your crew can find some time this summer to be healthy together."
GALLERY: MICHELLE, SASHA AND MALIA'S TRIP TO AFRICA AND SPAIN
Keeping fit and healthy is incredibly important to Michelle, and she previously pioneered the Let's Move! Public health campaign to aim to reduce childhood obesity and encourage a healthy lifestyle in children. The 53-year-old said she always wants to be in the best health she can possibly be, telling Prevention: "I always want to be on the cusp of being in the best shape that I can be. What I'm discovering is that the older you get, the more work you have to do to stay there. When I was younger, I could eat whatever I wanted, as long as I exercised; or if I didn't exercise and just watched what I ate, I'd maintain. Well, now I have to do both."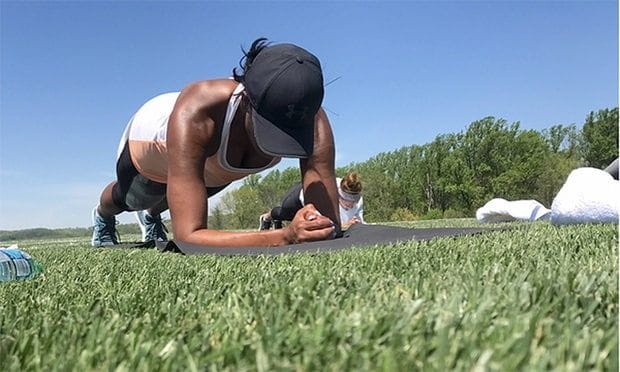 The former First Lady wants to maintain her White House traditions, including inspiring others to get fit Photo: Instagram/@michelleobama

Michelle also revealed how she had changed her workouts over time. "I'm varying my workouts so it's not just cardio but also includes moves to maintain my flexibility," she explained. "I incorporated Pilates and do much more stretching."

GALLERY: MICHELLE OBAMA'S FINAL LOOK AS FIRST LADY PLUS MORE OF HER STYLE HITS
The former first lady and her family – husband Barack Obama and daughters Malia and Sasha – seem to be keeping active in more ways than one this summer. The Obamas recently enjoyed a vacation in Bali, where they were spotted river rafting along the Ayung River in Badung.