Gal Gadot has proven time and time again that she is a timeless beauty with or without makeup. While filming her latest film Wonder Woman, director Patty Jenkins requested the services of Sarah Brock for her lead's glam. And with summer upon us, Sarah shares with HELLO! her best tips to keeping your skin fresh in addition to beauty secrets from the set.
"Gal is blessed with naturally beautiful skin, so the products I use on her are purely to hydrate and create a perfect base for makeup," she says. The 32-year-old herself showcased her perfect complexion after a sleepless night in June with her three-month old and five-year-old daughter.
CLICK FOR FULL GALLERY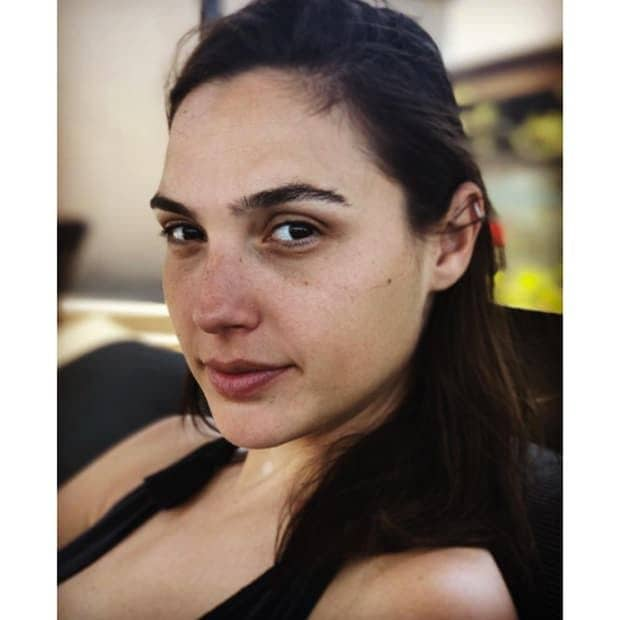 Gal after a sleepless night with her kids still had a perfect complexion Photo: Instagram/@gal_gadot
SKIN PREP: "The cleanser we have always used is the Creme de la Mer Cleansing Oil. If her skin is dehydrated from a plane journey, I use Perricone MD Face Finishing Moisturizer but if it's not too dry we both love CHANEL Hydra Beauty Serum and Crème."
FACE: "I never apply heavy makeup to Gal's skin, so by using a primer I can perfect her complexion before I apply it. My go-to primers is the Murad Invisiblur primer. It's great if we're working outside in hot weather or for summer holidays as it has built-in SPF 30. I'm known for my skin work and so deciding on the right foundation is one of the most important choices for me.
GALLERY: STARS' MAKEUP-FREE SELFIES
When it comes to red carpet makeup, you can't beat the Oxygenetix Foundation range. It's an incredible skin secret as it makes everything look perfect without being too heavy. I then follow with concealer where needed. Next up is the cream contour and blush - I always use creams as they keep the skin looking dewy and youthful. The Tom Ford Shade and Illuminate is my favorite cream contour product and when it comes to blush, the Rosie for Autograph ones look beautiful on Gal."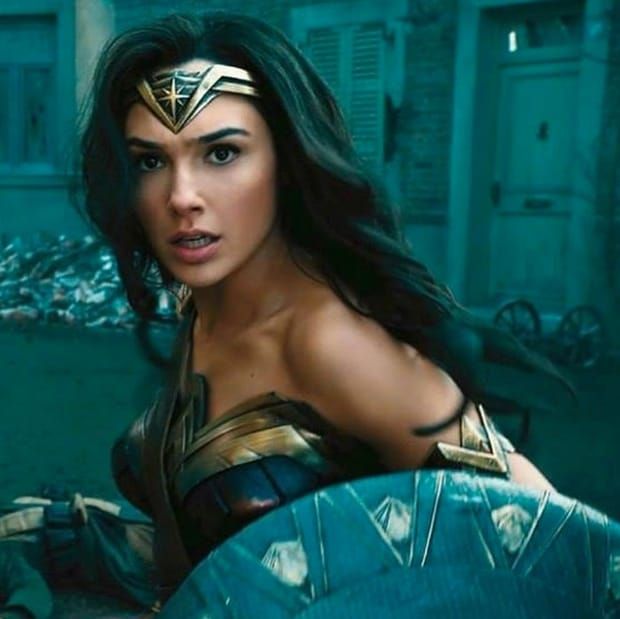 Sarah went with natural glam for Gal in Wonder Woman Photo: Warner Bros.
EYES: "For tired or puffy eyes, I always apply the Sisley Eye Contour Mask for 10 minutes… it's amazing and often sells out. If Gal has been traveling a lot, I start by applying the Bobbi Brown Correctors to counteract any under eye darkness. I then follow with the Bare Minerals Complete Coverage Serum Concealer - one of my favorite products of all time."
RELATED: THE MOST DRAMATIC MAKEOVERS OF 2017
Most of the eyeshadows I apply are neutral-toned. The Hourglass Modernist Eyeshadow palette in shade Obscura Pallete is one I often turn to as it allows me to create a natural look with a subtle contour. I always use black eyeliner on Gal on her top lash line and of my favorite eyeliners (applied with a thin brush) is the Estee Lauder Double Wear Gel Eyeliner in shade Stay Onyx."
For gorgeous, glossy lashes I use two mascaras - the It Cosmetics Tightline Mascara followed by the Le Volume de CHANEL Waterproof Mascara to make the lashes look even bigger and make sure that it doesn't smudge at all."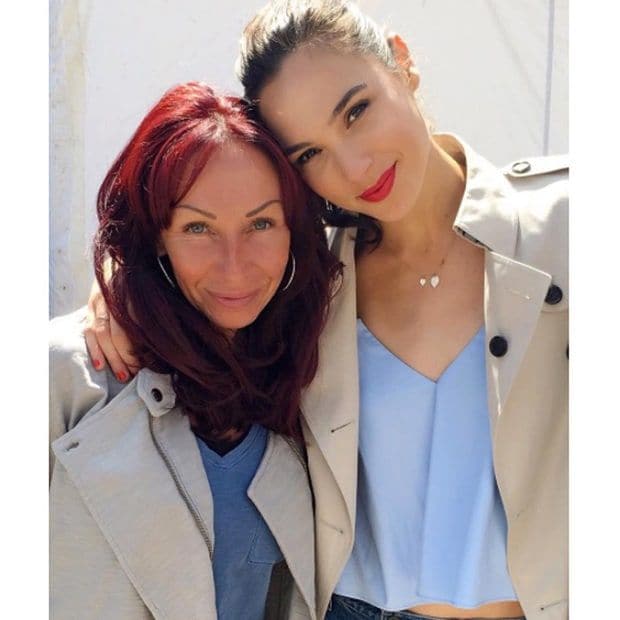 Gal with makeup artist Sarah Brock Photo: Instagram/@sarahbrockmua
HIGHLIGHT: "I apply the BECCA Shimmering Skin Perfector. Gal and I are not big fans of face powder and so I sometimes apply just a tiny amount where needed - it's always the Daniel Sandler Invisible Pressed Blotting Powder."
LIPS: "I always use the CHANEL Rouge Coco Baume on Gal's lips as it delivers moisture and imparts a pretty yet subtle sheen. Lip-wise the color I use on Gal depends on the look that we are creating. For the red carpet we like a red lip - I have too many to choose from, but a firm favorite is MAC Ruby Woo."