Should I go blonde... or brunette? The celebrity hairdresser behind the Duchess of Cambridge's now-iconic blow dry has given his advice on how to find the right hair color for you. Hair guru Richard Ward has revealed to HELLO! the key factors to take into consideration when it comes to choosing whether to go dark or light.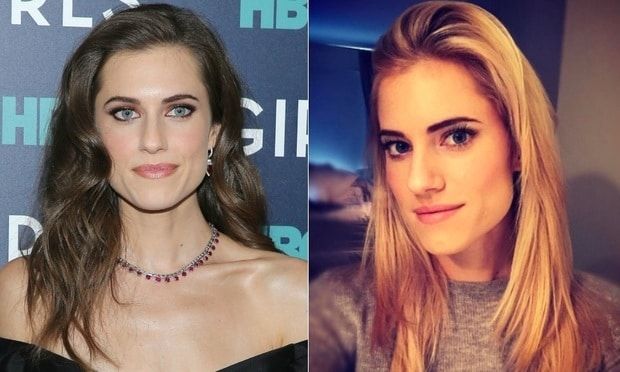 Brown-haired 'Girls' actress Allison Williams recently decided to take a walk on the blonde side Photo: Getty Images
RELATED: STARS WHO'VE GONE BLONDE AND BRUNETTE
"If you're trying to decide between shades of blonde the most important things to consider are your skin tone, natural hair color and eye color," he advised. But how do you decipher your coloring? "Your skin tone will either be warm, neutral or cool," Richard added. "To figure it out, look at the veins on your wrist – if they're green, then your skin tone is warm. If they're bluey or purple, then you're cool-toned. And if you can't tell, you're probably neutral."
The chic styles done at Richard's salon – from coloring to the famed Chelsea blowout – can be found on the @richardwardhair Instagram page

MORE: STARS TELL HELLO! THEIR BEAUTY SECRETS
So you've decided on your skin tone, where to go from there? Cool tones, says Richard, should try warmer shades like golden or honey blonde, or rich chocolatey browns. Warm tones match well with cool, ash browns and icy, champagne blondes, while neutral tones suit most colors.
GALLERY: CELEBRITY MAKEOVERS OF 2017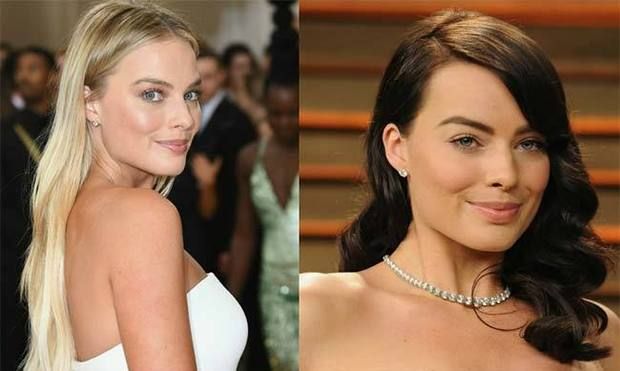 Blonde vs brunette: Margot Robbie is one star who has tried both Photo: Getty Images
Complexion also plays an important part in choosing your shade. "Generally speaking, the lighter your complexion, the lighter you can go with your hair," said Richard. However, he adds: "Medium and dark complexions often suit richer, darker tones. But that definitely doesn't mean you can't do the opposite – you just need to go for a shade that compliments your skin tone and eye color." Still can't decide? Richard advises opting for a multi-tonal 'bronde' shade: "It's universally flattering and should help you make up your mind."
For more of the latest on celebrity hairstyles, click here!