From the moment they took the carpet to the first time they graced the Golden Globe Awards stage, all eyes were on Sistine, Sophia and Scarlet Stallone as they began their duties as the 2017 Miss Golden Globes. Stepping into the spotlight for the first time, Sylvester Stallone and Jennifer Flavin's three girls exuded Hollywood glamour in their figure-hugging black gowns.
Sylvester's daughters say their dad isn't as tough as he seems
To complete the look, makeup artist Rob Scheppy stepped in and found the perfect inspiration to set each look apart. "I looked over what they were going to wear, the dresses and jewelry, and how the hair was going to be styled," he told HELLO!. "The dresses were all black but completely different silhouettes so I thought different versions of a bold eye would work well and I kept the lip natural."
CLICK FOR FULL GALLERY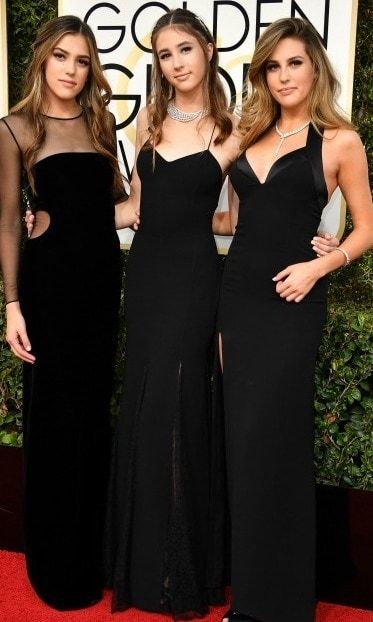 Sistine, 18, Scarlett, 14, and 20-year-old Sophia as the 2017 Miss Golden Globes Photo: Getty Images
While Sophia, 20, Sistine, 18, and Scarlet, 14, coordinated their ensembles for their big night, each of Sylvester Stallone's daughters stayed true to their own style.
ALL THE FAMOUS MISS GOLDEN GLOBES
"Since I'm the oldest, I try to stay a bit more sophisticated and keep it simple," Sophia told People magazine ahead of the January 8th show. "Out of everyone I think Sistine can rock the complex, cool, rocker look."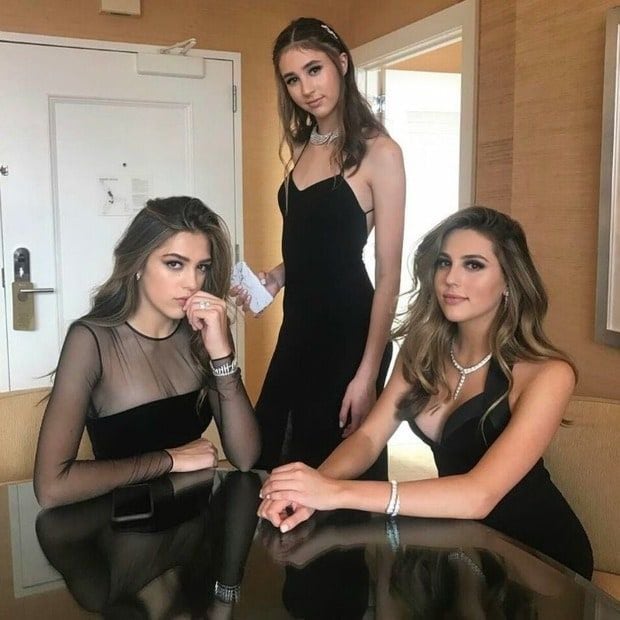 Rob created different variations of a smokey eye for each of the girls Photo: Instagram/@robscheppy
Read below to see how to create the Stallone sisters' award-winning smokey eye and nude lip combo.
Skin: "I used EX1 cosmetics foundation, powder, and blush for a smooth and velvety finish."
Eyes: "Urban Decay naked smoky palette, Kylie Cosmetics palette, Make Up For Ever eyeliner pencils and strip lashes from House of Lashes."
Lips: "On the lips I prepped with Oribe beauty lip treatment, MAC lip liners, and Oribe beauty lipsticks.''