The phrase "Beauty comes from within" rings true for Karolina Kurkova. The supermodel opened up to HELLO! about the true source of beauty while at her rooftop brunch held at L'Eden by Perrier-Jouët during Art Basel Miami Beach.
"I always say having a positive good attitude and being happy from the inside out it also shows," the 32-year-old told HELLO!. "It's part of your like beauty. That's something you really can't fake or buy."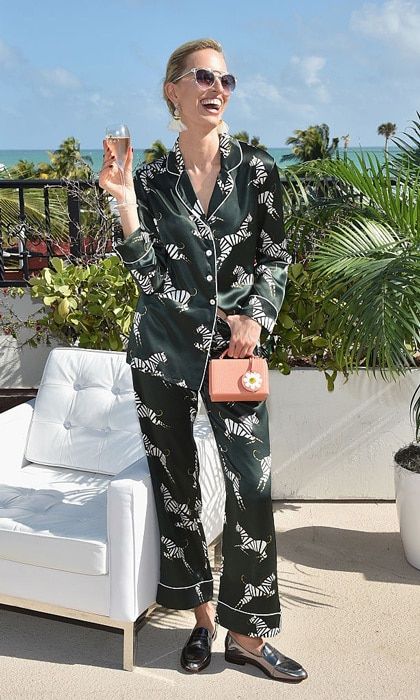 Photo: Bryan Bedder/Getty Images for Perrier-Jouet
She continued, "You really have to work on that, that you're always in [that] state [of mind]. That you're happy, you feel good and you're grateful, appreciative. It just shows being at peace with who you are and where you are in your life."
CELEBRITIES SHARE WITH HELLO! THEIR BEAUTY SECRETS
And while everyone has their bad days, the legendary model suggested, "If you just look at yourself in the mirror and smile and just start smiling, automatically you start to smile and your mood and your energy changes. That reflects again in your face in your eyes."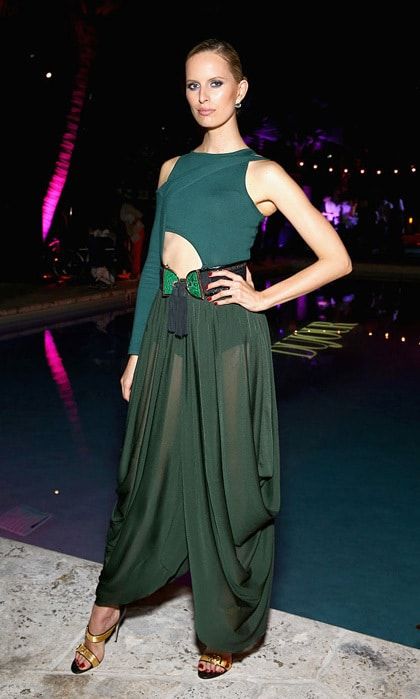 Photo: Astrid Stawiarz/Getty Images for DuJour
Known for turning heads, Karolina admitted that her confidence in wearing stylish outfits "absolutely" stems from her state of mind. "I feel pretty good and confident whatever I wear. I choose things that I wear so I always make sure it feels right and I'm feeling good in it," she said. "It's all I think about being effortless. Not trying too hard."
PARIS MUST-DOS ACCORDING TO THE VS ANGELS
The former VS Angel exuded confidence back when she used to walked the runway at the Victoria's Secret Fashion Show. With the 2016 show airing December 5, the Czech beauty shared her advice for first-time models like Bella Hadid. "Just have fun. Kind of take a deep breath before you walk out. Shake it off and get into the music," she said. "It's a special moment. Just be in the present."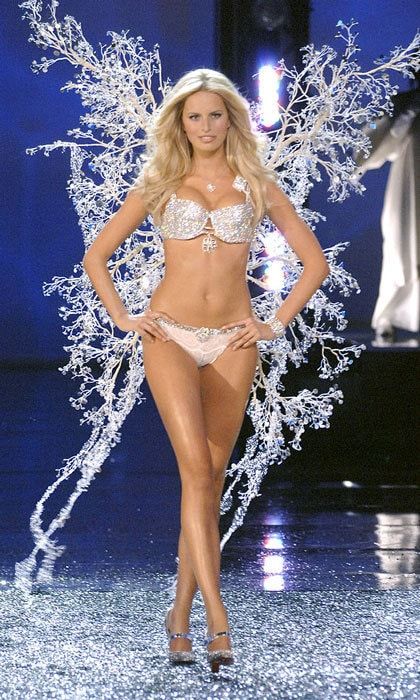 Photo: Arun Nevader/FilmMagic
Though the Czech beauty has had an immensely successful career, there is one piece of advice she would give her younger self. "When I started it was a little bit different time. Now what's happening is so different but when I started it was not like that. We didn't have as much a creative control or exposure as girls have now," she explained. "I think I would have said maybe like you know to not be afraid to be super creative. I was always super creative, but when I started I was so young and everyone was so much older, so that can make you a little insecure like 'well do I really know? Is this the right thing?'"
GUIDE TO DRESSING LIKE AN OFF-DUTY MODEL
Karolina added, "I think you get a little bit more insecure, which can kind of hold you back from your visions and your ideas because everyone else around me was so much older. Now it's like people are so young it doesn't really matter, but back then it was a little bit more like you're younger, you didn't earn your right or well we know better so I can see that little difference [and how it can] influence how you think and what you do."