Kelly Clarkson isn't the only star of her family! While the American Idol alum might have the voice, her daughter River Rose Blackstock has the moves.
Scroll below for video
The 34-year-old singer shared an adorable video of herself and her two-year-old dancing up a storm in their kitchen after accepting the latest charity challenge: the Diabetes Dance Dare — which helps raise funds and awareness to the fact that every 23 seconds, an American is diagnosed with diabetes.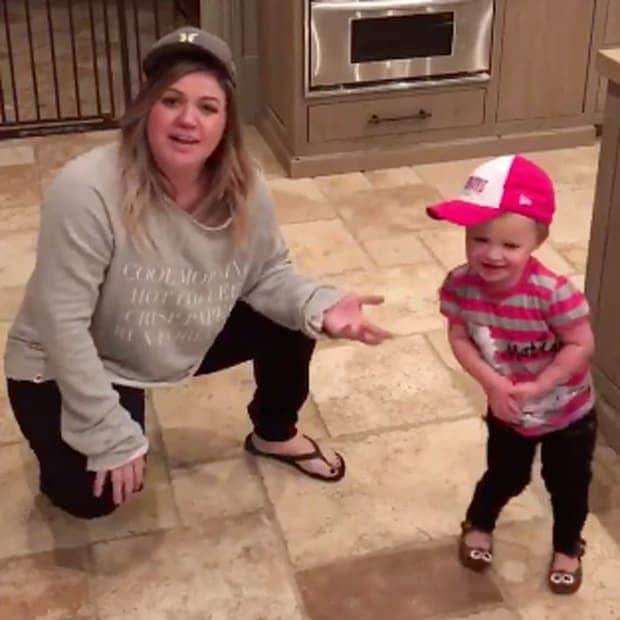 Photo: Twitter/@kelly_clarkson
The children's book author posted the too-cute video on her Twitter account writing, ".@followtheblonde challenge accepted by me & River Rose 4#DiabetesDanceDare I now challenge the whole cast of@NBCTheVoice & @gwenstefani."
CELEBRITIES SHARE ADORABLE PHOTOS OF THEIR KIDS
River looked more than excited to participate in the dare alongside her mom. The mother-daughter duo donned baseball caps as they showed off their moves dancing to Salt-N-Pepa's Push It — which the mom-of-two noted is "totally inappropriate for a two-year-old."
AMERICAN IDOL ALUMNS: WHERE ARE THEY NOW
Kelly, who welcomed her second child — son Remy —with husband Brandon Blackstock earlier this year, has previously opened up about the joys of motherhood. "Ive never felt more confident or more like a woman," she shared during an interview on TODAY on NBC.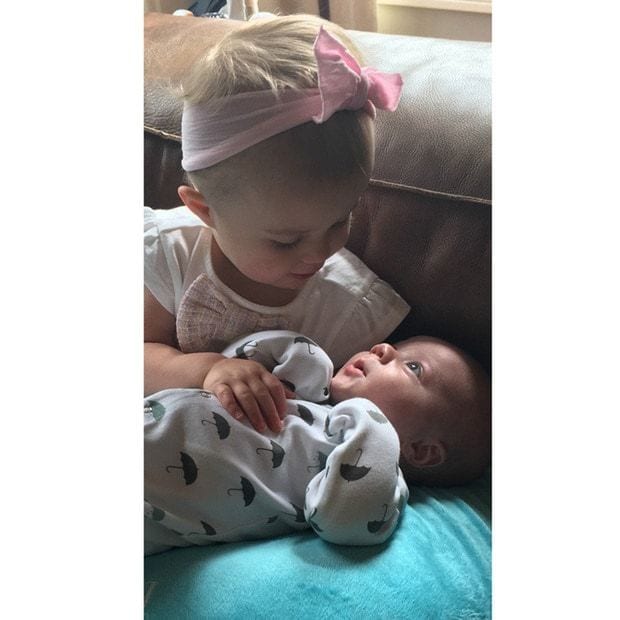 Photo: Twitter/@kelly_clarkson
Kelly continued, "The amount of things that I accomplish in a day is amazing. As a mom, I go to bed like you're welcome world. Moms are amazing humans. I tell my mom all the time I'm so sorry because I didn't respect that enough. It's a hard job."
Kelly Clarkson's daughter takes on the big apple
However, the Because of You singer recently revealed that there will be no more babies in her future. During an appearance on Jenny McCarthy's SiriusXM show, the Grammy winner confessed that she made her husband get a vasectomy. "I was literally pregnant with Remy, and I was like, 'You are getting fixed. This will never happen to me again,'" she said. "If something happens, it's a miracle of God. I literally told my OBGYN on the table while open, 'If I get pregnant again, I will find you!'"
WATCH KELLY AND RIVER BUST A MOVE
.@followtheblonde challenge accepted by me & River Rose 4 #DiabetesDanceDare I now challenge the whole cast of @NBCTheVoice & @gwenstefani" pic.twitter.com/IQdAoJ4us1

— Kelly Clarkson (@kelly_clarkson) October 12, 2016