Katherine Heigl gave fans a first look at her new bundle of joy. On the heels of Thursday's announcement that she and husband Josh Kelley are expecting a son in January, the former Grey's Anatomy star took to her lifestyle blog to give her little bun a formal introduction to the world.
CLICK FOR FULL GALLERY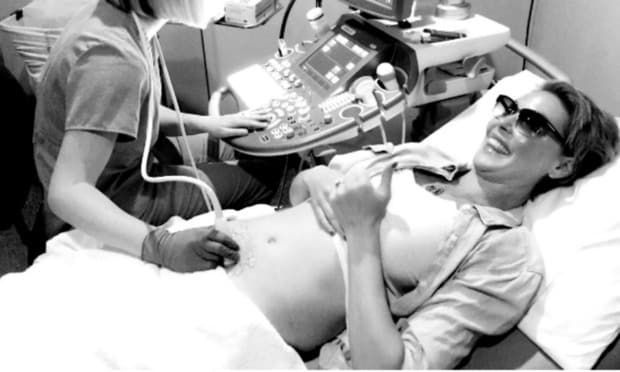 Katherine shared the first photo of her baby boy on her blog Photo: Those Heavenly Days
"The whole pregnancy thing is new to me but the thrill of having a baby is not," the 37-year-old wrote in the post with a picture from inside the doctor's office. "We've known for awhile that we wanted to add to our family and frankly didn't really care how we chose to do that. We were considering adoption again, fostering, or pregnancy if possible. Seeing as I have never been pregnant and as my OB/GYN reminded me last year, I'm of advanced maternal age, I wasn't sure pregnancy was even in the cards for us. Turns out it was very much in the cards!"
Although the pair are parents to two girls, this is the first time Katherine is carrying their child. The couple, who were married in 2009, adopted seven-year-old Naleigh Moon from South Korea the same year. And four-year-old Adelaide Marie Hope in 2012.
In an interview with Parent and Child in 2012, Katherine shared that she and Josh started talking about expanding their family by adoption before they tied the knot. "Josh and I started talking about it before we were even engaged," she shared. "My sister Meg is Korean, and my parents adopted her three years before I was born. I wanted my own family to resemble the one I came from, so I always knew I wanted to adopt from Korea. We have talked about having biological children as well, but we decided to adopt first. I just wanted to be a mom. So however we do that, it's fine with me. I'd like to adopt again."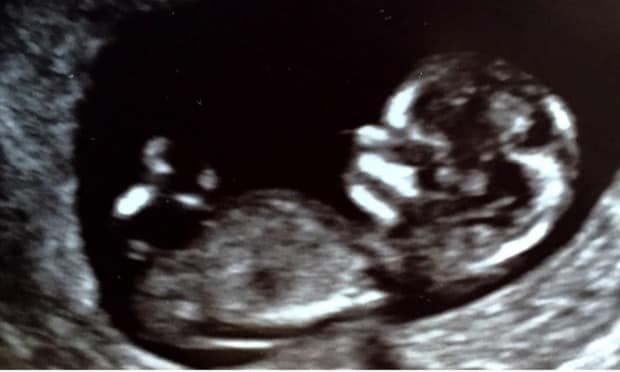 Katherine and Josh's baby boy is set to arrive in January Photo: Those Heavenly Days
In addition to sharing that she will continue to keep her fans up to date with her pregnancy, Katherine also noted who she is turning to for advice during this exciting time. "I've learned so much already and know there's even more to learn as this baby grows," she wrote. "I've found some great tricks to combat pregnancy indigestion, apps that have not only kept me informed on the development of our baby but have offered reassurance and relief when I'm feeling nervous or afraid, and great blogs, and books on healthy pregnancy nutrition."
A look at Katherine and Josh's growing family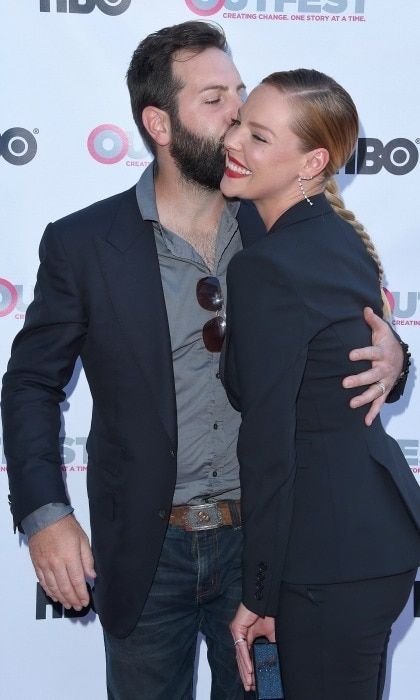 Katherine and Josh were married in 2009 Photo: Getty Images
Katherine isn't the only one excited about the impending arrival. Josh took to his Instagram to share his excitement with the world. "Hahaha!! Well I guess the cats out the bag!!!! We're so excited people!!! What an awesome journey!!! Can't wait to hold this little nugget."