It's almost baby time! Nicky Hilton was the definition of maternity chic in a photo posted on her Instagram on Tuesday. The mommy-to-be is seen cradling her growing baby bump in what looks to be the set up of a nursery in a photo taken by photographer Georgia Nerheim.

In the photo captioned, "Preparing for the little one's arrival," the 32-year-old is sitting on the floor in front of a elegant doll house. Beside her are two stuffed animals as well as a pink dress with a matching set of shoes in honor of her future baby girl.
Earlier this month, Nicky gave a little inside scoop on what her baby's nursery will look like. "I love cats," she told People magazine. "So there are lots of vintage cat motifs and prints — I've been online and I'm trying to do it all myself!"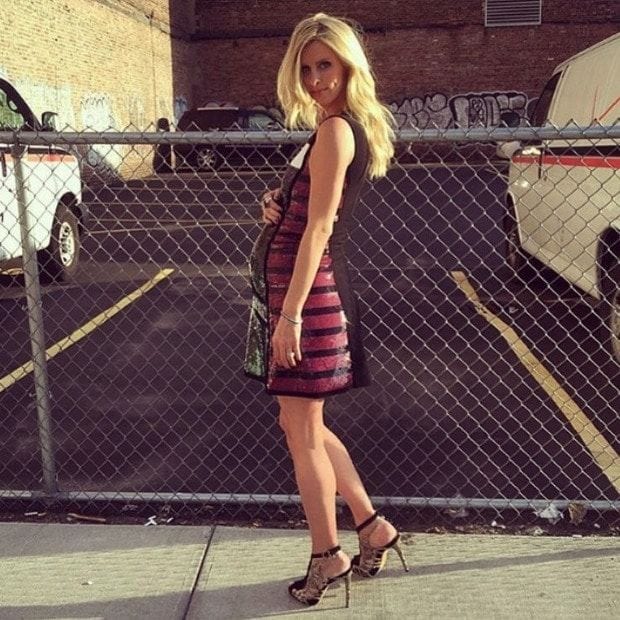 The baby girl is due sometime in July Photo: Instagram/@nickyhilton
Nicky and her husband James Rothschild were married last summer in a lavish wedding ceremony set at Kensington Palace in London. In January the duo announced that they were expecting their first child together.
NICKY HILTON'S AMAZING MATERNITY STYLE
The hotel heiress hasn't been celebrating this major milestone alone. In May Nicky's older sister Paris Hilton, 35, threw her a lavish baby shower at the Hotel Bel Air. During the event, the aunt-to-be revealed via Snapchat that Nicky and James were expecting a little girl.
Paris shared her excitement for her sister on her Instagram with a photo showing the future mommy in a white minidress posing next to her big sis. "My sister is literally the most beautiful fashionable pregnant woman I've ever seen in my life! #Glowing #Gorgeous."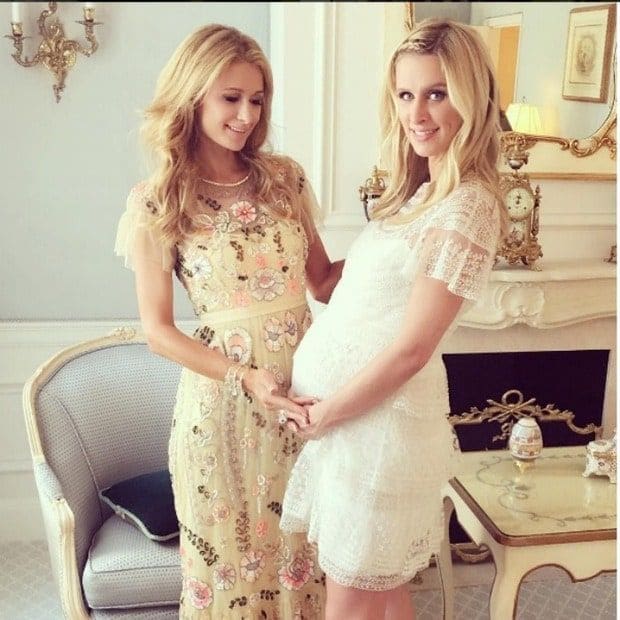 Paris can't wait to be an aunt to the family's new little princess Photo: Instagram/@nickyhilton
NICKY HILTON'S FABULOUS FAMILY LIFE
The party didn't stop there. Earlier this month, Paris threw Nicky another lavish baby shower in New York City at The Towers at the Waldorf Astoria. On the East coast, Paris and Nicky were excited to celebrate the arrival of the little girl with their NYC family and friends. The DJ used the moment to showcase her sister's amazing maternity fashion in a post on her Instagram. "Makes me so happy to see my sister so happy, beautiful and glowing," the post read. "So excited for her starting her new family."
Nicky and James' baby is set to make her arrival in July.