Nicky Hilton is celebrating her future motherhood from coast to coast! After a Bel Air baby shower in May, she enjoyed a second party hosted by her sister Paris Hilton in New York City.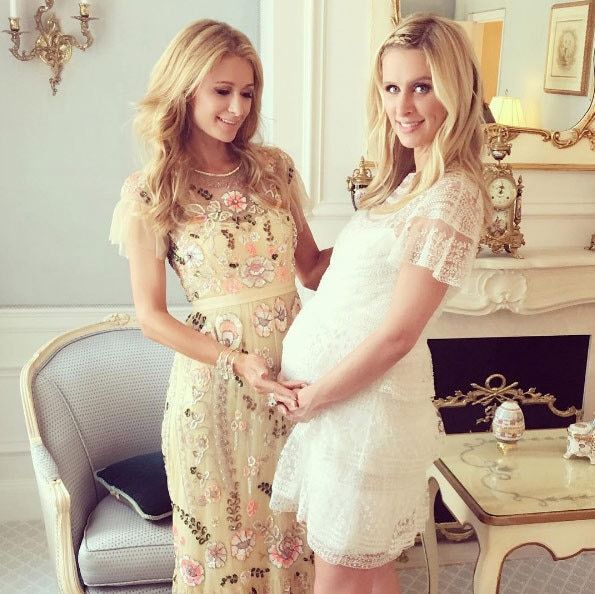 After a California baby shower, Paris hosted a second celebration in New York City for pregnant sister Nicky Photo: Instagram/@parishilton

Held at The Towers at the Waldorf Astoria, the event saw guests feast on an array of sweet treats as they celebrated the impending arrival. Paris shared a number of photos from the bash on Instagram, including a snap of the white and pink heart-shaped cake that had been custom made for the occasion.
Photos: Nicky Hilton marries James Rothschild at Kensington Palace
"Hosted a beautiful baby shower for my sister @NickyHilton today at the #WaldorfTowers. Love her #Porthault cake & seeing all our New York friends together to celebrate the new baby," Paris captioned the image.
NICKY HILTON'S AMAZING MATERNITY STYLE
The DJ also shared a photo of herself and Nicky along with their mum Kathy. "Beautiful day with my mom & sis. Love my family so much! #Nickysbabyshower," Paris wrote.
Having looked super-stylish throughout her pregnancy so far, mom-to-be Nicky was characteristcally chic in a white lace dress for the occasion, and Paris was thrilled to see her younger sibling so radiant. Posting another photo of herself and the future mom, she wrote: "Makes me so happy to see my sister so happy, beautiful & glowing. So excited for her starting her new family."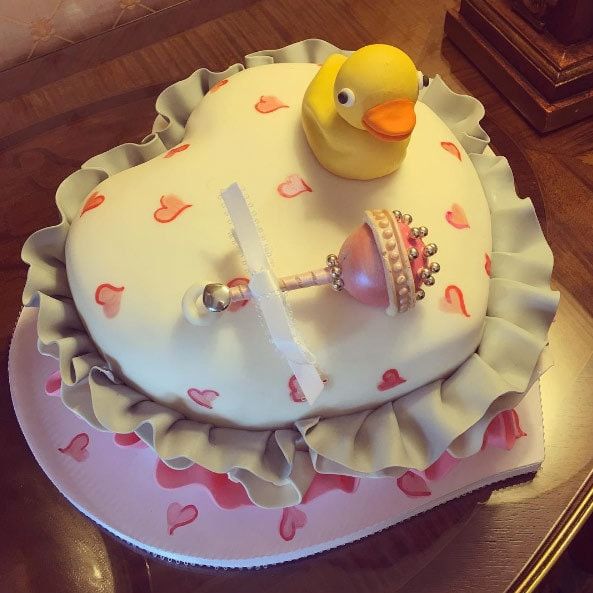 The adorable cake featured a rubber duck and a rattle Photo: Instagram/@parishilton
Nicky confirmed her pregnancy in January, six months after she married James Rothschild in a wedding held at Kensington Palace in London. The couple were "over the moon" about the happy news, and Paris has since revealed that they are expecting a baby girl.
Inside Nicky's luxurious Botswana honeymoon
This week's baby shower follows Nicky's California celebration. That party was attended by Nicky's friends and family, including her parents Kathy and Richard, aunts Kim and Kyle Richards and her cousins Alexia and Portia Umansky, Farrah Britt and Brooke Wiederhorn.
How Grace Kelly inspired Nicky Hilton's wedding gown
Excited to become an aunt for the first time, Paris took to her Instagram page to share several photos from the shower and to praise her sister for her effortless maternity style. "My sister is literally the most beautiful fashionable pregnant woman I've ever seen in my life! #Glowing #Gorgeous," she captioned a picture of herself and her sister beaming at the camera.