Olivia Wilde has a bun in the oven. The Vinyl actress revealed on Monday, April 18 that she is expecting her second child with her fiancé Jason Sudeikis. The expectant mom shared an adorable black and white photo of herself and soon-to-be two-year-old son Otis Alexander cradling their "bumps." Olivia captioned the photo, "Matching baby bumps," adding a peace sign emoji.
The 32-year-old actress welcomed her first child, Otis back in 2014 with Jason. Olivia revealed to People magazine earlier this month that she wanted more children. "I'm desperate for more [kids]!" she said. "I love my siblings so much and Jason has incredible siblings too. The more the merrier."
And it looks like Otis is ready to become a big brother. Olivia shared, "[He] loves little babies. He has a Michael Jordan doll that he carries around sometimes. [He uses the doll] as either a hammer or a baby."
Likewise, Jason told E! News he was "all for" having more children. The Mother's Day star joked, "My own kid [makes me want more], because I made it with Olivia and that seems like a good cocktail."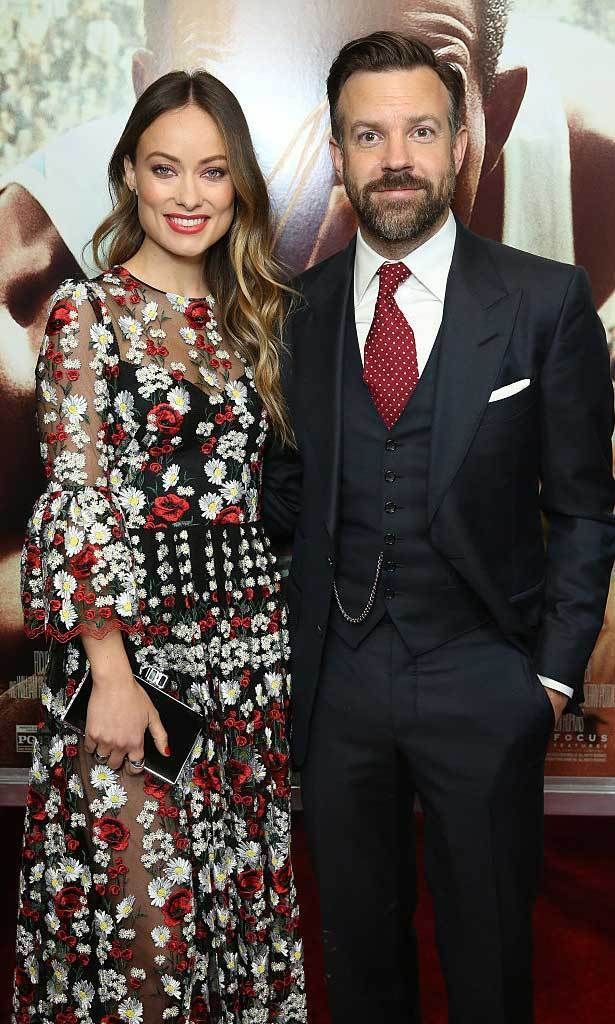 Photo: Getty Images
Olivia and the actor have been engaged since 2013. During an appearance of Watch What Happens Live, Jason told a caller, "[He and Olivia] are good in many many ways." He continued, "I believe we won't get married until weed is legal in every state, gosh darn it!."
In February, Olivia admitted to NET-A-PORTER.com's The EDIT, that she isn't in a rush to the altar. "We are seriously connected," she said. "Before you have a child, marriage is the ultimate commitment and promise to one another, and then once you have a child, it's like, 'Oh, we're committed and promised already.'"