Rolling Stones guitarist Ronnie Wood and his wife Sally are all set to become a family of four! Sally is due to give birth in June – making Ronnie a dad for the fifth time at the age of 69 – and the couple have spoken for the first time about expecting twin girls in an exclusive interview with HELLO! magazine.
And they say that one particularly unusual candidate has already put himself forward for the role of nanny – Mick Jagger.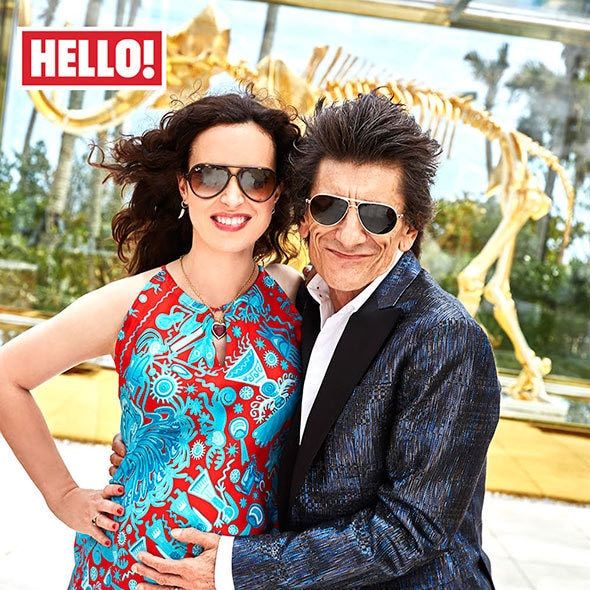 Ronnie and Sally Wood are expecting twin girls in June
"The Rolling Stones are all thrilled. Keith loves kids, so he's excited, and Mick keeps telling me to give him a year and then he'll be our nanny," Ronnie told HELLO!. "So now we're calling him Nanny Mick."
And he said he expects the babies will soon join the Rolling Stones on tour. "Everyone is thrilled for me. The Stones are one big family. It's all about the kids. In this tour everyone's been there: [Mick's children] Jade, Karis, James, Lizzy, Gabriel, Lucas and Georgia May; Patti and Keith's girls [Theodora and Alexandra] and Charlie's granddaughter Charlotte.
"My girls will be two more added into the mix. I hope my girls will becoming on tour with me for years to come."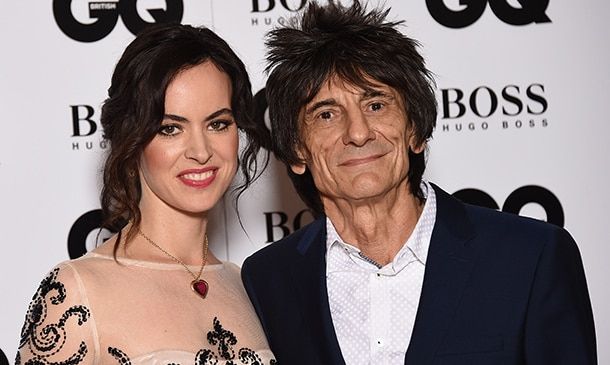 The full interview with the couple appears in the latest issue of HELLO! is out new on digital download
Clearly, they have already inherited some of Ronnie's musical genes – as Sally says the babies already react to music. "Ronnie says I'm being beaten up from the inside," she told the magazine. "They really wake up in the evenings and they love music. They were kicking away at the Stones show in Cuba."
Ronnie also reveals how he plans to take on all the jobs associated with newborn babies. When asked if he would be changing nappies, he replied: "I'm very good at it. I'm going to be changing the nappies and all that goes with it. I'm looking forward to all that.
"I'm unbelievably lucky and unbelievably blessed. I love all my kids. I love being a dad and to have this happening is just wonderful. I'm a lucky guy."
To read more of the interview with Ronnie and Sally, see the new issue of HELLO! available this Friday at all Barnes & Noble stores or right now via digital download!