Mother, singer, designer and now ballerina? Victoria Beckham has proven yet again that there isn't anything she can't do — even in designer wear.
David Beckham's wife shared an impressive photo on her Instagram page showing off her ballet skills and insane flexibility.
She captioned the post, "It's amazing what you can do in culottes... those ballet classes are paying off! Thank u @edwardbarsamian and @voguemagazine! Kisses from LA x vb.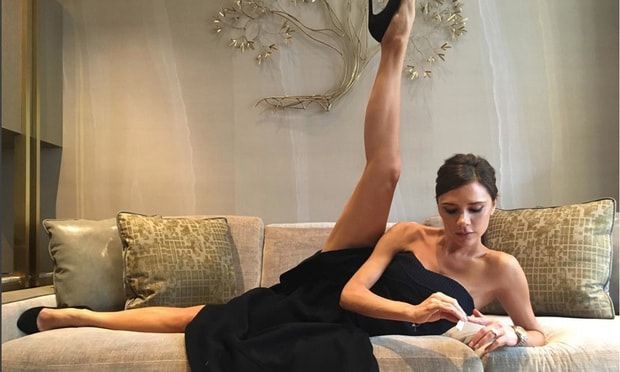 Victoria showed her flexibility – and high heels – in a post on social media Photo: Instagram.com/@VictoriaBeckham
Naturally, the former Spice Girl looked extra posh lounging on a couch in Hong Kong, wearing a black ensemble paired with heels.
THE CRAZIEST PLACES VICTORIA HAS WORN HEELS
The mom-of-four must have been off the clock given her choice of footwear. Back in February, Victoria admitted said, "I just can't do heels any more. At least not when I'm working."
The Beckham brood jetted off to Los Angeles for their half-term holiday last week. On Tuesday, Victoria shared a snap from a family dinner. Attached to the photo she wrote, "Kisses from Los Angeles X I love u @brooklynbeckham @davidbeckham X #familydinner X vb."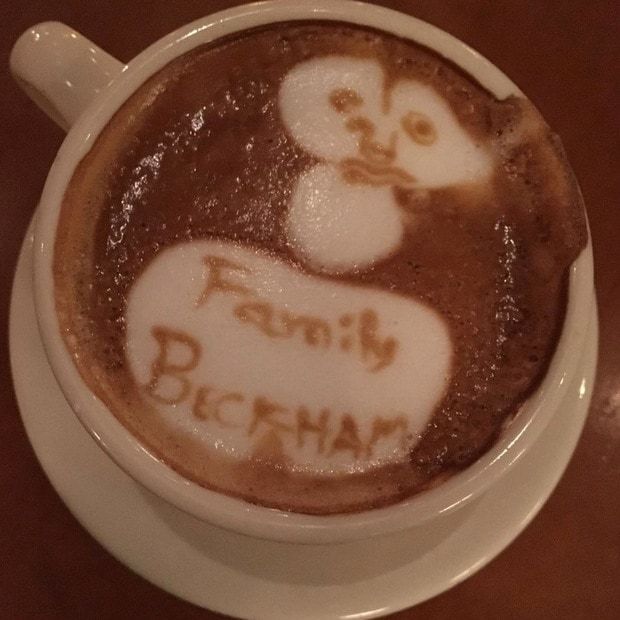 Photo: Instagram.com/@VictoriaBeckham
David, who told HELLO! last year that he is most proud of his family, recently opened up about their "traditional" movie nights. The soccer star also admitted that the couple's little girl Harper Beckham had already viewed her mother's classic movie Spice World.
THE BEST OF VICTORIA BECKHAM'S FLATS PHASE
"A couple of weeks ago it came on the TV and our little girl wanted to watch it," he said. "So Victoria kind of just sat through it and then she did all the moves with her after and sang all the songs."
David added, "Victoria is very proud of that."