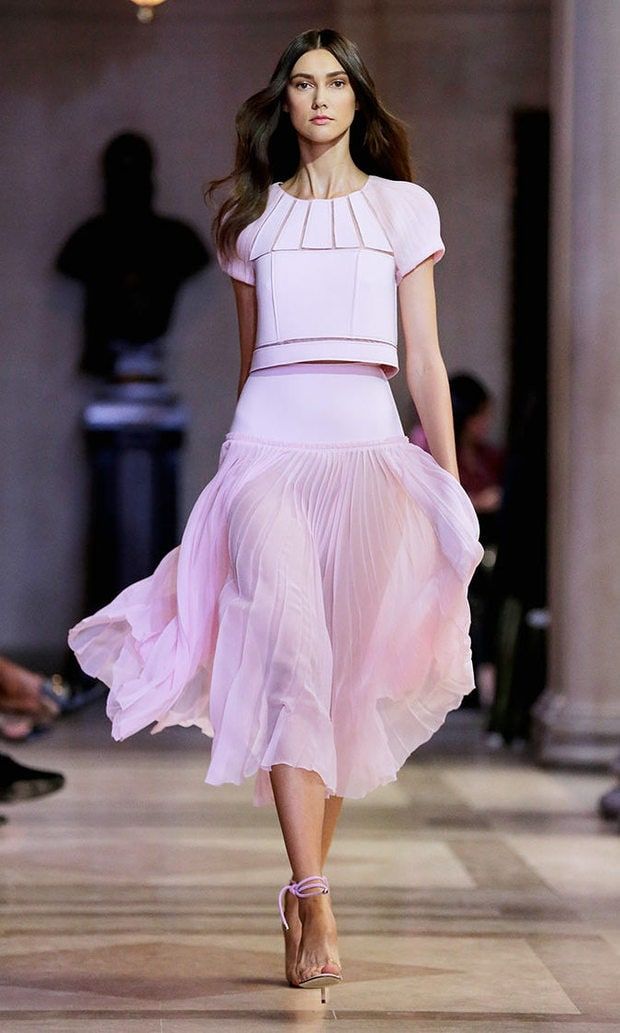 Neutral palettes – think nude, beige, cream and blush – perfectly complement spring's romantic styles and statement shoes Photo: Getty Images
Celebrity nail artist Michelle Saunders, who handled the model mani-pedis on the catwalk, was on hand to reveal what trends we should be looking out for. "We haven't seen a foot-focused trend like this in ages! But this season, all anyone is talking about is what the pedicure is going to look like," Michelle told HELLO! backstage at Carolina Herrera.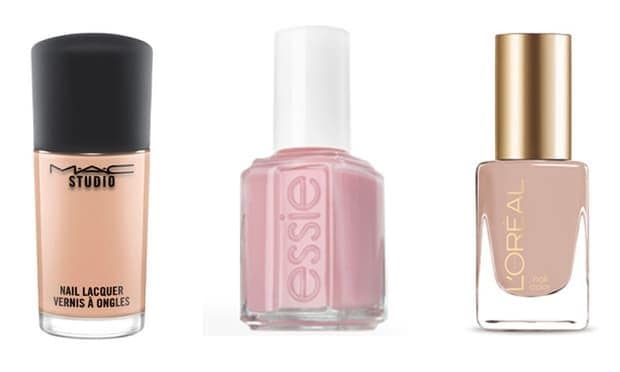 Nude hues – like MAC's Sweet Potion, Essie's Spaghetti Strap and L'Oreal's Walk on the Beach – are right on trend Photos: MAC, Essie, L'Oreal
To flatter the romantic yet casual elegance on the runway, Michelle created a soft rose-colored pedicure (Essie's 'Spaghetti Strap' hue, to be exact). "It's a pink that flatters every skin tone and is the exact same shade as the roses surrounding the runway," she explains, pointing out the polish-matching décor.
In addition to Carolina, designers Diane Von Furstenburg, Thakoon, Alexander Wang and Tommy Hilfiger all showed variations of a nude nail on the runway, perfectly highlighting next spring's covetable footwear. "The shoes this season are amazing, statement pieces and you can't have models wear a beautiful shoe without having a perfect polish," Michelle says. Neutral palettes (think nude, beige, cream and blush) give toes a glossy, "looked after" vibe without taking away from the drama of the footwear.
"The key to making toes look sexy is all in the prep," Michelle says. She uses a ridge filler and base coat to even unruly nail shapes and create a flawless base to apply color. So to save models from the bruising and blisters, a badge of conquering New York Fashion Week, Michelle treats the girls to a nourishing foot cream, massage and cuticle care before slipping them into the shoe of choice.
"We will all have to get weekly pedicures!" Michelle laughs while putting the finishing touches on Karlie Kloss' toes with a gel-setter top coat. "No matter what you wear, your toes will need to be beautiful come spring."