Beverly Hills 90210 star Shannen Doherty has opened up in an emotional interview about her cancer battle. The 44-year-old actress, who was diagnosed with breast cancer in March 2015, spoke candidly with Dr. Oz, on Thursday about her journey with the illness.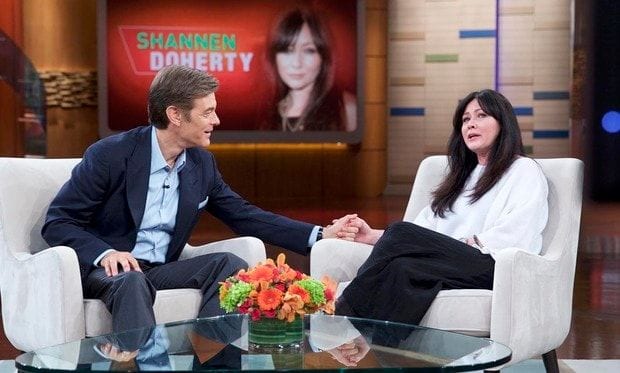 Shannen got emotional as she talked about her breast cancer diagnosis on Dr. Oz Photo: Sony Pictures Television
"You know, you worry most about the people that you love, and about making sure that they're gonna be okay," the Charmed actress shared. "So for me, that was the hardest part. My husband told me, 'Just think of everybody in their underwear.' So you're all in your underwear right now!"
Shannen's husband Kurt Iswarienko sat in the audience while she discussed the toll that the illness has taken on her career. "It's affected it," she explained. "I think that people think that I'm 'sick,' and therefore I'm unable to perform – and what will I be like on a set, and will I remember my lines, and will I be able to make it every single day. And the answer is: yes, of course!"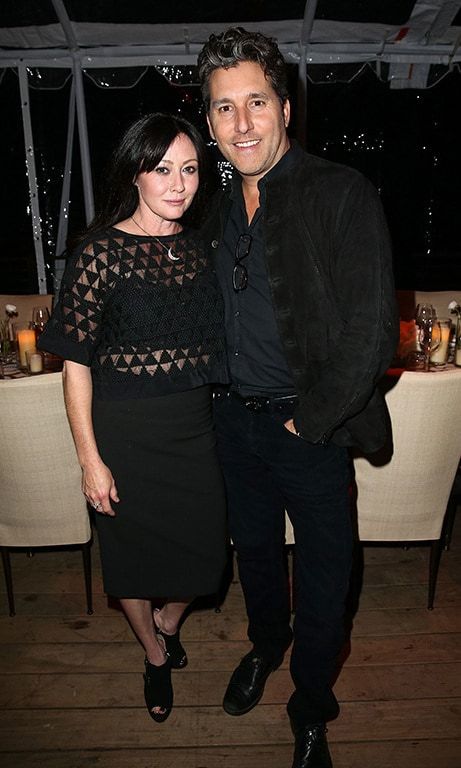 Shannen's husband Kurt was in the audience to support her Photo: Getty Images
The talked about her upcoming surgery, which is "right around the corner." "There'll be that recovery time and that I just have to take for myself... Because you do change a little bit while you're on the medicine and everything else. And you gain weight, and there is nothing that you can do about it. And you do get puffy.
"I think that all affects a career like mine, that's not only based on talent, but it's so much based on sort of the superficial shell that is right here. And so it has affected it and I've been lucky I have like a director that adores me and hires me for a lot of stuff, and another director like Kevin Smith – but you know those are few and far between. I think that most people are usually like, 'Oh God, is she okay?'."
In August, Shannen revealed her illness to the public after TMZ released documents showing that the actress was suing her business manager for failing to pay the premium on her health insurance. The star asserts her health insurance was canceled and she was unable to receive treatment, causing the cancer to spread.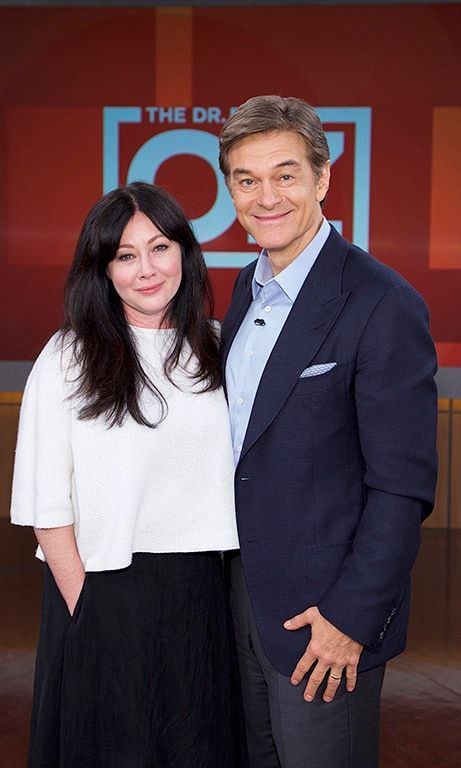 \
Shannen says she is leaving the surgery decisions in the hands of the doctors Photo: Sony Pictures Television
While Shannen is certain that she will have surgery, she is leaving the final decision on the exact type up to medical professionals. "It's between two of them and at the end of the day it will be up to my doctor and it could change the last minute," she explained. "You know, I'm like 'You guys make the final decision. What would you do if it was your wife? What would you do if it was your daughter?'"
As far as surgery, she frankly opined: "Ultimately, they're just breasts right? I mean I love them, they're mine, they're beautiful, but in the grand scheme of things, they're just not... I would rather be alive and I would rather grow old with my husband."