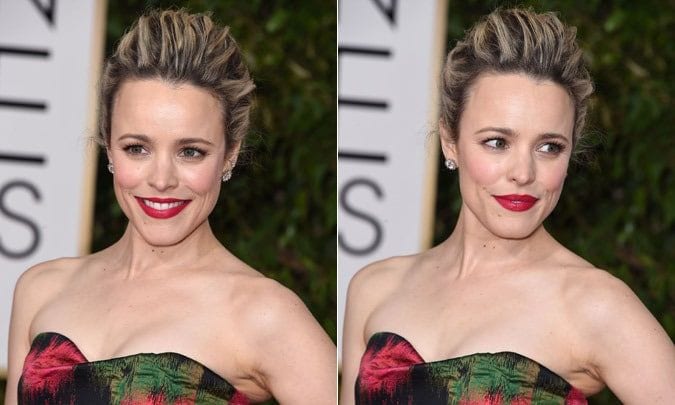 Rachel McAdams' Golden Globes look was simple, chic and something we definitely want to recreate. The actress stepped out on the red carpet rocking a bright lip and dewy rosy cheeks, a look which perfectly complemented her Lanvin floral gown.
The Notebook star's makeup artist and sister Kayleen McAdams tells HELLO!, "The second Rachel put this dress on, all I could think was English rose – that perfect pale skin with a dewy gloss, flushed cheeks and cherry red lip."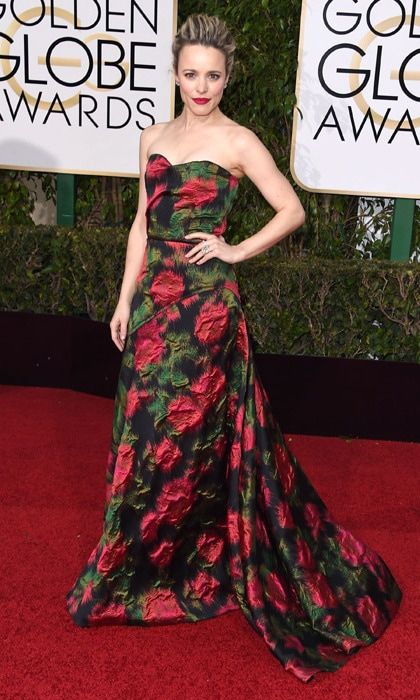 Rachel McAdams looked stunning walking the red carpet at the Golden Globes Photo: Getty Images
The famed makeup artist takes us through how she created Rachel's glamorous beauty look:
To begin I prepped her skin with Ren Global Protection Day Cream ($45.00), massaging it into the skin so it would be plump and refreshed before I began the makeup. I then primed her skin with a few drops of Ren Instant Firming Beauty Shot Serum ($54.00), as well as the Brightening Beauty Shot Eye Lift ($45.00), to create the perfect dewy canvas.
Moving on to the next step, I buffed a creamy foundation into the skin and then blended it with a damp Beautyblender to really give her a 'second skin.' I love Illuminaire Concealing Foundation ($29.00) so I used it just under the eyes, also blending with a micro mini Beautyblender and setting it with a dusting of Laura Mercier Secret Brightening Powder ($25.00).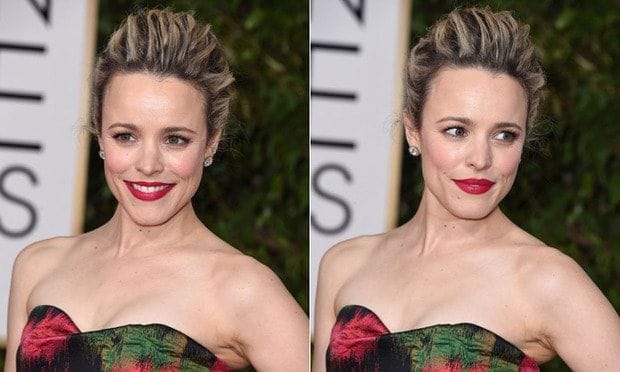 Recreate Rachel's look with Kayleen's step-by-step guide Photo: Getty Images
One of my favorite looks from the Fall 2015 runway shows was a flushed cheek, so I used a pink stain by Dior under the foundation to create a 'lit from within' stain and then used a creamy pink blush on top of foundation, to give even more of a flush.
The lips were the finishing touch, inspired by Rachel's pale complexion and gorgeous dress. I mixed two creamy lipsticks, one a cherry and the other a cool toned pink, to achieve this pop of color.
Not forgetting her décolletage, I mixed Ren Moroccan Rose Oil ($60.00) with Burt's Bee's Radiance Lotion ($18.00) to give her skin that shimmery healthy glow.