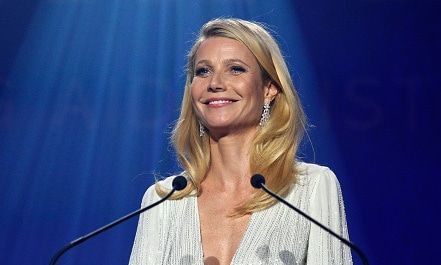 With the holidays behind us, it's time to say goodbye to over-indulging and kickstart the new year with healthier eating routines. Gwyneth Paltrow's lifestyle website, Goop, has released their annual detox plan to help shake off those extra pounds that were accrued over the winter break.
According to the site, "the goal with the annual goop detox is to not try to pull off a week of starvation" but rather "to simply clean up the menu and eat as well as possible."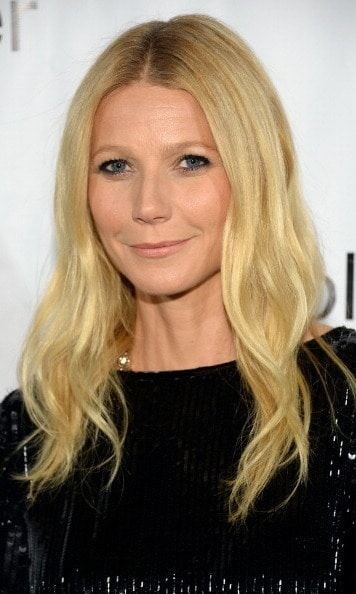 Photo: Getty Images
The website's detox plan involves re-setting the palate. To create the 2016 meal plan, Goop reached out to Surya, an Ayurvedic spa in L.A.'s Pacific Palisades, for several recipes — and for those who can't cook, the site simply suggests salads that focus on "whole veggies, lean proteins, and a dressing like olive oil and lemon."
Going forward with this year's detox plan are a number of rules that include: "No gluten, dairy, corn, soy, caffeine, alcohol, added sugar, red meat, shellfish, white rice, or nightshades (tomatoes, eggplant, peppers, potatoes)."
While some individuals might feel withdrawals from caffeine, the site assures participants that "sticking to the meal plan won't make you feel like you're depriving yourself of anything."
Goop continues, "Getting a great sweat is key for detoxification." Some individuals might need to reduce the level at which they exercise so for a less intense workout, the site suggests yoga and walking.
Goop has compiled the meal plan below that can be stretched into as many days as users would like. Detox participants can also mix up this year's recipes with ones from previous years. The 2016 recipes can be found here.
Happy detoxing!
Photo: Goop
DAY 1:
First Thing: Surya Spa Detox Tea
Breakfast: Chia Pudding
Lunch: Five Spice Salmon Burgers with Detox Asian Salad
Snack: GP's Morning "Smoothie"
Dinner: Chickpea & Kale Curry with Brown Rice
DAY 2:
First Thing: Surya Spa Detox Tea
Breakfast: GP's Morning "Smoothie"
Lunch: Detox Tostada Salad with Grilled Chicken & Cilantro Cashew Dressing
Snack: Rice Cake with Almond Butter
Dinner: Leftover Five Spice Salmon Burgers with Steamed Bok Choy
DAY 3:
First Thing: Surya Spa Detox Tea
Breakfast: GP's Morning "Smoothie"
Lunch: Chickpea & Kale Curry with Brown Rice
Snack: Crudités with Leftover Cilantro Cashew Dressing
Dinner: Detox Hot & Sour Soup
DAY 4:
First Thing: Surya Spa Detox Tea
Breakfast: GP's Morning "Smoothie"
Lunch: Kimchi & Chicken Nori Wraps
Snack: Rice Cake with Almond Butter
Dinner: Detox Hot & Sour Soup
DAY 5:
First Thing: Surya Spa Detox Tea
Breakfast: GP's Morning "Smoothie"
Lunch: Soba Noodle Salad with Grilled Chicken & Miso Dressing
Snack: Surya Spa Aloe & Coconut Smoothie
Dinner: Surya Spa Dal
DAY 6:
First Thing: Surya Spa Detox Tea
Breakfast: Chia Pudding
Lunch: Chicken Paillard with Zucchini Noodles
Snack: Crudités with Leftover Miso Dressing
Dinner: GP's Morning "Smoothie" & Roasted Sweet Potato
DAY 7:
First Thing: Surya Spa Detox Tea
Breakfast: GP's Morning "Smoothie"
Lunch: Detox Asian Salad with Grilled Chicken
Snack: Surya Spa Aloe & Coconut Smoothie
Dinner: Surya Spa Dal