Three months after welcoming ababy daughter, New Girl star Zooey Deschanel and her husband Jacob Pechenik have finally revealed her name. Known for her quirky style, Zooey chose an unusual name for her little girl, making it public during her first post-baby red carpet appearance at the Rock the Kasbah premiere in New York on Monday.
"It's Elsie…" Zooey told People, while her husband added: "Otter".
"Like the animal," Zooey explained.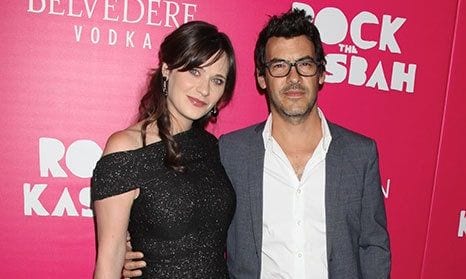 Zooey and Jacob named their daughter Elsie Otter, "like the animal," she said Photo: Getty Images

"Sea Otter," Jacob said.
Baby Elsie Otter is Zooey and Jacob's first child together and was born at the end of the July. The couple announced both their marriage and their daughter's birth in August, with a rep confirming that they had welcomed a "beautiful healthy baby girl" together.
Zooey was glowing as she made her first red carpet appearance since becoming a mother, wearing a black sparkling off-the-shoulder dress paired with polka dot tights and heels. She arrived on the arm of her film producer husband, who she met on the set of Rock the Kasbah in 2014.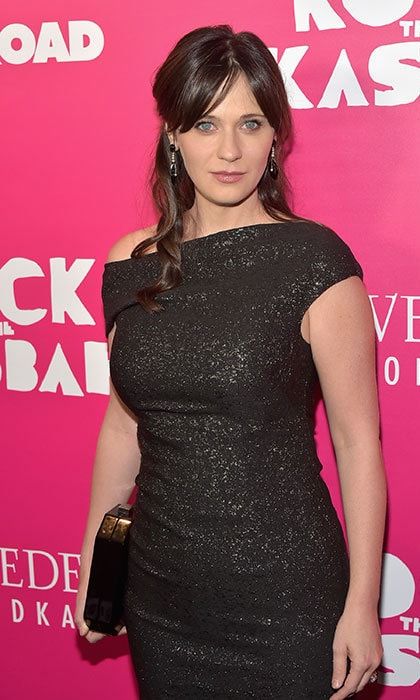 Zooey made her first red carpet appearance since giving birth Photo: Getty Images

The couple began dating in the summer of 2014 and made their first high profile appearance together at the 2014 Emmy Awards. Zooey and Jacob announced they were expecting a baby together in January, before sharing the happy news of their engagement just one week later.
Zooey is currently enjoying some time off with her bundle of joy and will be largely absent for season five of her sitcom New Girl. Her character Jess will have a glamorous replacement in the form of Megan Fox, who is confirmed to play Reagan, a pharmaceutical sales rep who sublets Jess' room while she is called for jury duty out of town.