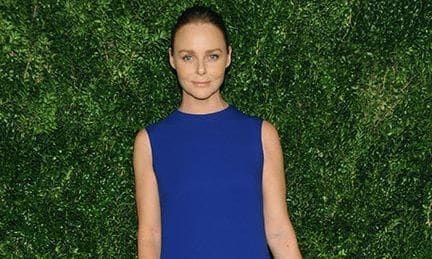 Stella McCartney is honoring her late mother in the name of fashion. After losing her mother Linda to breast cancer in 1998, the designer is paying tribute to her and millions of other women who have had to live with or live through the unfortunate disease by releasing the "Louise Listening" mastectomy bra, which is designed for women who have undergone the life-changing surgery.
"We just wanted to make something that allows women undergoing this to have something to be proud of, something with no shame attached," she said in a statement. "We wanted women to know that you can still be feminine, have your sensuality, have all of the things that are attached to being a woman and that part of your body can still feel beautiful on the outside, as well as the inside."
The double mastectomy compression bra, which is a pretty pale pink with a white overlay and a front zip detail, features a wide underband and deep sides to compress and support while the scars heal.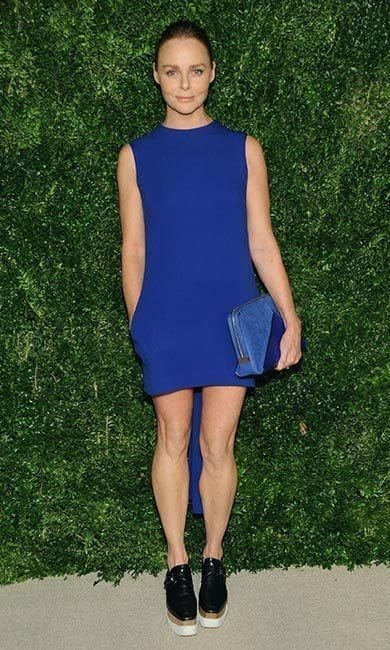 Photo: Getty Images
"We wanted to bring something feminine and beautiful into a bra that is taboo," Stella told The Telegraph. "There are so many different emotions attached to the tragic realities of having had a double mastectomy, many cultures are unaccepting and terrible things happen to women both physically and emotionally."
The bra is part of an exclusive range which Stella has designed in support of Breast Cancer Awareness month taking place in October, marking her second collection for the cause.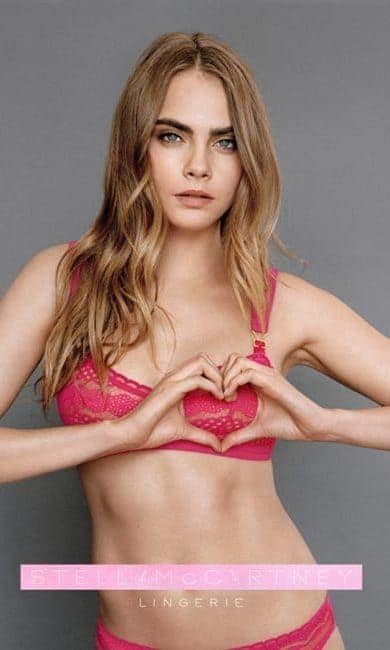 Photo: StellaMcCartney.com
Cara Delevingne is stepping back into the world of fashion to star as the face of the luxurious collection and to help bring awareness to the cause. " Breast cancer is the most common cancer in women all over the world," Stella shared. "While most people are aware of the terrible disease, many forget to take the steps to make the effort to detect it at its early stages, so I designed a set to remind women to consider their health and visit their doctor regularly.
She added: "Not only does this set look and fit great, it also serves an important healthy reminder."
A percentage of the profits will be donated to three breast cancer charities: the Linda McCartney Centre in Liverpool, the National Breast Cancer Foundation in the United States and the National Breast Cancer Foundation in Australia.