Summer is great for many things: getting tan, relaxing and taking some much-needed vacation time. One thing it's not so great for is your hair. Between the heat and the humidity, it's almost impossible to manage a decent coif. And let's be honest, a messy bun or a hat doesn't look cute every day of the week.
While the Victoria's Secret models make those beachy waves look easy, for the rest of us, we struggle with grease, frizz and split ends. So, in order to beat these hair nightmares and still look cute this summer we enlisted the help of celebrity hair stylist Ricardo Rojas. Over his 20-year career, this tress master has worked on everyone from Jessica Chastain and Eva Longoria to Zoe Saldana.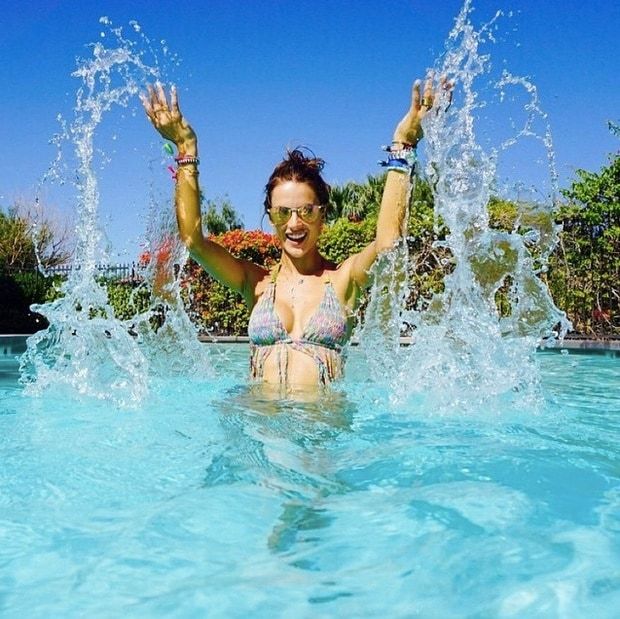 The pool and ocean can wreak havoc on your hair Photo: Instagram/@alessandraambrosio
Though these starlets get to have the mane tamer himself, HELLO! was able to find out some his tips and tricks for having celeb-worthy hair that will stand up to the summertime woes. "Just like your skin, you have to protect your hair from the sun – I recommend beginning with an in-salon treatment before you go away, and I love the Milborn Linkage Meu 3-step in salon prescription treatment," he shares. "No client leaves the salon without a custom designed summer hair care kit to take with them when traveling – the kit always includes Huile de Leonor Greyl (hair oil) along with a specific masque that fits their hair type along with a great shampoo."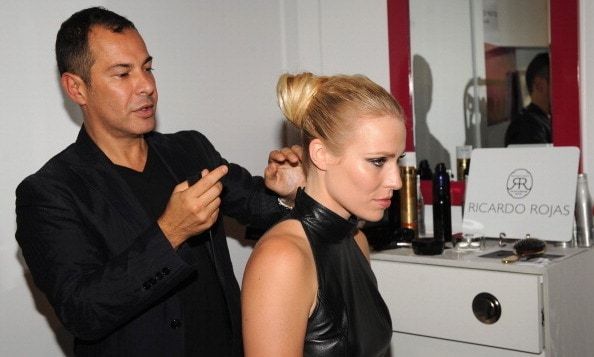 Ricardo has worked with tons of A-list celebs Photo: Getty Images
He also suggests wearing a hat when lounging poolside or driving along with the roof down. He continues: "Hair loses texture, color fades, and split and dry ends are all caused by excessive sun exposure, chlorine and the sea."
As for additional tips that will help maintain healthy hair throughout the summer, Ricardo suggests the following: "You need a paddle brush (Janeke or Mason Pearson) for detangling and evenly distributing the oil and masque and a clip to put hair up in the sun."
The big no no for the summer? "Do not use a blow dryer in the summer – damage!" he says. "Instead, towel dry and use great anti frizz serum like Leonor Greyl's Eclat to scrunch it through your hair so that it can dry naturally for a great beach wave."
Since summer is a time for a more laid-back look, Ricardo is giving us the inside scoop on how to get some styles that will not only get that hair off your neck, but will have you looking beach and red-carpet ready.
These are four looks he created on his celeb clients that can easily be done on your own with some bobby pins, hairspray and a curling iron.
Click on the picture below to see all summer hairstyles: