What do Kylie Jenner, Zosia Mamet, Queen Elizabeth, Rihanna and Nicole Richie all have in common? They've all gone grey. Some by choice and others by mother nature's design, but each and every one has helped re-shape the once faux pas hair color into an all out lust-worthy trend. This is what mane news is made of, a hair color so in-demand, that style forward influencers in their teens, 20's and 30's are taking the plunge.
Jean-Paul Gaultier, Chanel and Gareth Pugh have all styled their models with silver hair and many have since followed suit including celebrities. Kelly Osbourne adopted the silvery style early on and stepped out with white hair back in 2012.
CLICK BELOW TO SEE ALL THE GREY-HAIRED BEAUTIES: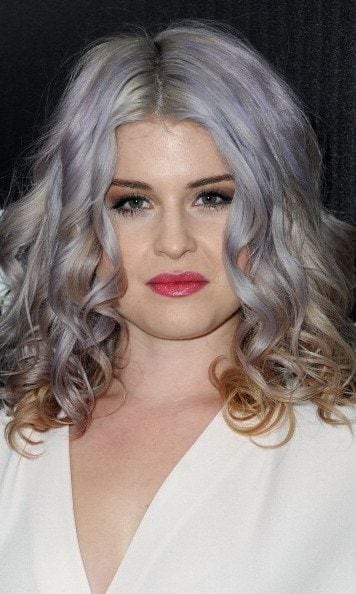 Kelly Osbourne adopted the grey hair style early Photo: Getty Images
Since then Lady Gaga and Nicole Richie have dared to go grey challenging the modern day definition of beauty. Girls star Zosia Mamet stepped out with silver locks earlier this year electing to implement a beauty milestone traditionally associated with growing older, in lieu of the many other hair treatments more closely corresponding with youth. After all, who wouldn't want to look like Queen Elizabeth? She's one royal whose style has been on point for decades. Too bad we can't get a crown.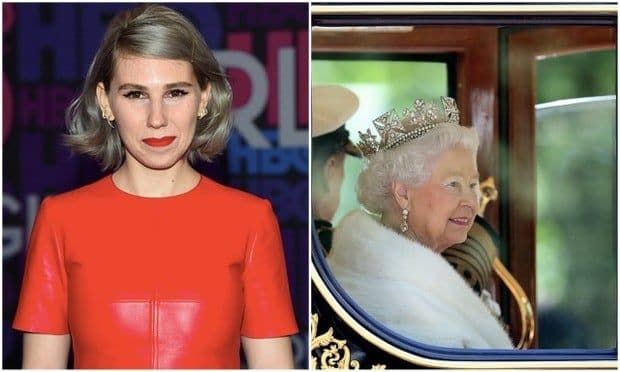 Queen Elizabeth donned her grey hair with her royal crown at The State Opening of Parliament while Zosia rocked it on the red carpet Photo: Getty Images
And even the younger Hollywood set is trying out this unique hue. Kylie Jenner posted a selfie to Instagram when she first took the plunge proving that going grey can be cool. It's even hit the high-fashion runways.
While it remains to be seen which other celebrities will try the trend, click below for your all ages pass to more grey hair heroes redefining the look.
Click on the picture below for all the celebs going grey:
Photo: Instagram/@kyliejenner