Stella McCartney has revealed why she chose Lara Stone to front her perfume campaign.
"Lara has a great energy about her and I like to work with models that I genuinely admire as people, as well as just because they're beautiful," the designer told us over a breakfast at Ladurée at Harrods to launch the new packaging of her bestselling fragrance Stella.
"And while, in the world of beauty, there is often the idea that you have to be very young, I like to have that tiny bit of maturity that I think having a baby brought Lara."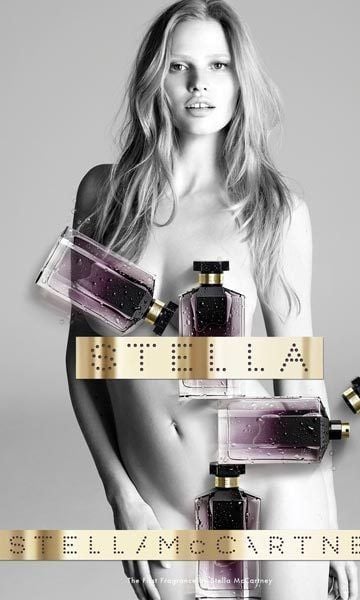 Lara Stone is stunning in the Stella fragrance campaign shots
Shot by Mert Alas and Marcis Piggott, Lara, who first worked with Stella back in 2007 when she walked for the brand's catwalk, is seen completely naked in the campaign, with strategically-placed Stella perfume bottles covering her modesty.
"She felt a bit vulnerable and a bit fragile doing the shoot because she had only just had her baby boy and I was asking her to get very naked," Stella added, revealing that baby Alfred had joined his mum on the shoot, "but she looked incredible. She's very sexy."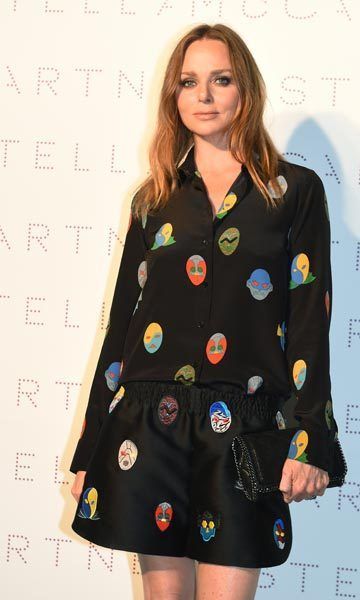 The fashion designer is relaunching the packaging of her bestselling perfume
While Lara's son had made an appearance on set, her famous funnyman husband David Walliams had not. "No, he wasn't there, thank God!" laughed Stella. "That would've been a disaster! He would've wanted to get naked and do the shoot instead!"
Another campaign shot sees Lara holding a perfume bottle in her famous, gapped-teeth mouth. "One of my ready-to-wear campaigns includes mouths – it was very sensual, so I wanted to carry that on and Lara has this iconic mouth," she said.
Talking about the rose-based fragrance that she is relaunching, Stella said, "Roses resonate with me on a personal level.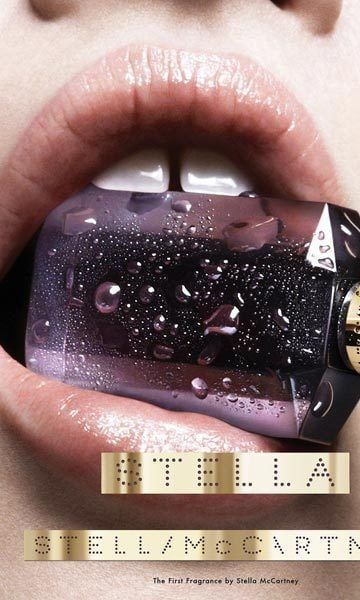 The second campaign shot
"I can't walk past roses without smelling them. I always feel cheated if they don't have a scent!"
She was motivated to create her own fragrance after seeing a slew of one-hit-wonder celebrity fragrances with cheap packaging. "They were so sweet," she said. "I used to get headaches! I found them to be quite cheap and I really wanted to bring to the beauty industry a bottle that had a timeless quality to it."
While roses are key to the fragrance, Stella was compelled to add a masculine edge, something that she is famed for doing in her clothing collections.
"In all my work, I have a relationship between the masculine and the feminine that is very deeply embedded," she said.
"I can't avoid it. If I start a collection and it's very feminine I have to cut it back with masculinity and the perfume was very much focused on that relationship."
The masculine element she's referring to was inspired by her husband Alasdhair Willis.
"My husband was wearing grey amber and I smelt it and thought, 'That's sexy', so I included it in the perfume," she said.
The new-look Stella Eau de Parfum is available in Harrods and online at harrods.com now, priced from £42.