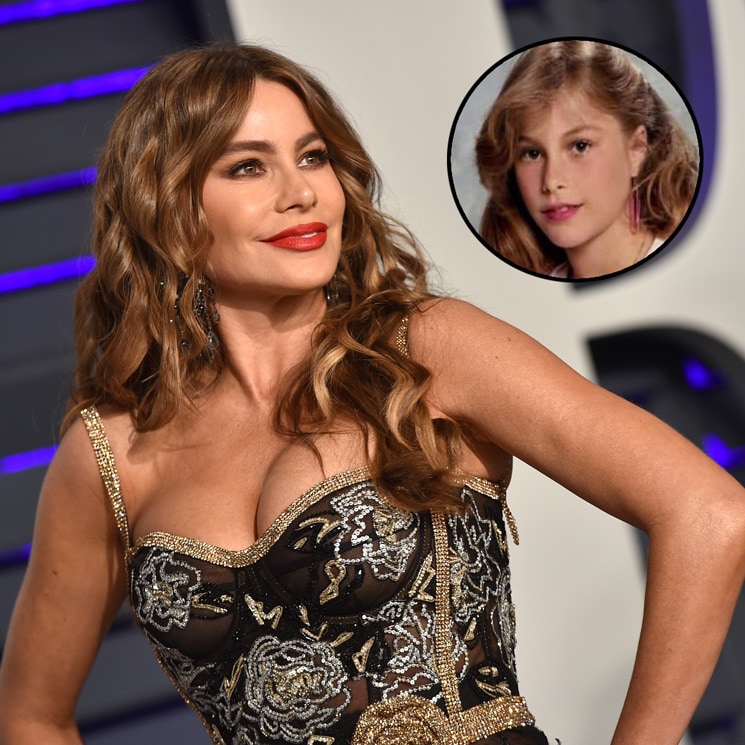 There are two things we can take away from Sofia Vergara's Instagram: 1) She's perfected the #ootd (out of the day) mirror selfie in her kitchen and 2) she knows how to time and space out throwback pictures for the ~aesthetic~ of her feed. This morning, the Colombian actress shared an adorable picture from the 80s when she was just a little girl celebrating her communion. Prepare to be delighted!
Sofia Vergara shared a throwback picture of herself in the 80s while taking part in her first communion Photo: Instagram/sofiavergara
The picture shows a young Sofia posing with her cousins while taking part in her first communion. The picture was taken in her hometown in Baranquilla, Colombia. "Verified #tbt Barranquilla❤️ #the80's My first communion🙏🏼🙏🏼 @yoyiluque @mdulces_sweets #cousins💕," she captioned the sweet photo.
MORE: A step-by-step tutorial to achieve that Sofia Vergara flawless look
This isn't the first time the Modern Family actress shares old gems. In February, Sofia posted a gallery of herself in the 90s rocking the ultimate bikini bod in Miami Beach. And before then, she revealed her sweet sixteen picture, where she dolled up in 80s glam.
The 46-year-old actress has been known to be an open book with her fans. In January 2017, she invited HOLA! USA into her home with Joe Manganiello. "We enjoy our privacy, but we have the best fans in the world and we know it makes them happy to see us happy and in love," she told HOLA! USA.
In her cover story she also revealed she has a knack for decor. "Yes, I really did buy everything," she shared. "The decorator showed me things, but I knew I wanted a house that we could all enjoy."