You know you've heard it – topping the charts and becoming the first primarily Spanish-language song in more than 20 years to hit number one on the Billboard Hot 100, Despacito is this year's ultimate summertime anthem. Luis Fonsi, the man behind the chart-topper featuring Justin Bieber, chatted with HELLO! during the iHeartSummer '17 Weekend presented by AT&T, to talk abou the song of the season.
Scroll down for video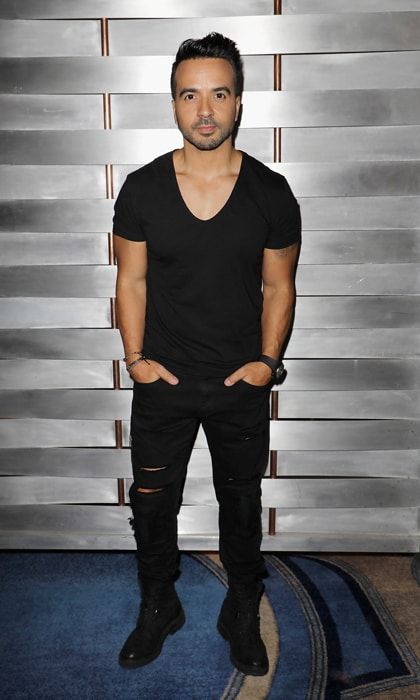 Luis talked with HELLO! in Miami Beach about his and Justin's collaboration Photo: Alexander Tamargo/Getty Images for iHeartMedia
"You know it's awesome," Luis told us at the Fontainebleau Miami Beach. "When I think of summer I think of just a song that everybody connects to and a song that just makes people dance, move, enjoy their day and that's good. That's good that Despacito is causing that positive effect on people."
Justin, 23, and Luis' bilingual song, which was released in mid-April, "happened in a span of three days," according to the Puerto Rican singer. He explained, "[Justin] heard the song. The next day he reached out to us. He was in Colombia. I was in Italy. We sent him the session and he added his magic to it and he did an amazing job."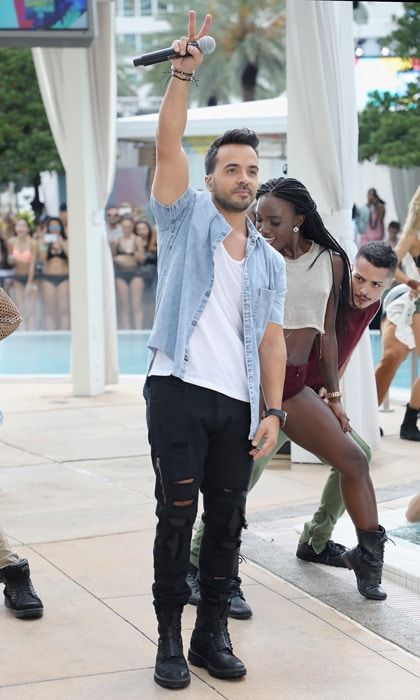 The Puerto Rican singer performed during iHeartSummer '17 Weekend presented by AT&T Photo: Alexander Tamargo/Getty Images for iHeartMedia
Luis — who is set to begin his tour next month in Europe — noted that being able to collaborate with the Love Yourself artist "was cool," though "unfortunately [they] weren't able to be in the studio at the same time." While the musicians did not record together, they were able to perform the remix in Puerto Rico shortly after its release. Luis recalled, "It was improvised but we kind of performed it together and I hope that we get to do it not only with him, but also with Daddy Yankee."
As for whether Luis would like to collaborate with other artists in the near future, he replied, "Of course – I love music. I have such broad taste for music," though he added, "I'm afraid to even just mention one artist, you know, but absolutely. I hope I get to just kind of keep growing as a musician and keep working with amazing people."
Despacito (Live From Conan 2017) by Luis Fonsi on VEVO.
Fans of Luis, who performed his hit on Late Night with Conan O'Brien on Monday, can catch him on the U.S. leg of his tour starting in September.
Interview by Nicholas Hurtado