While vacations are an excuse to indulge, Tom Brady and Gisele Bündchen are an exception to the rule. The gorgeous couple is known for their healthy meals at home, but as it turns out the their strict diets extend to their vacations as well.
Raw food chef Joanne Gerrard Young has spent the last five years cooking for football player and his supermodel wife at their home in Costa Rica. The holistic nutritionist spilled to Well + Good about the couple's vacation menu, which includes a coconut mango cream pie, creamy coconut noodles, pineapple cucumber gazpacho, swiss chard summer rolls and a superfood green smoothie.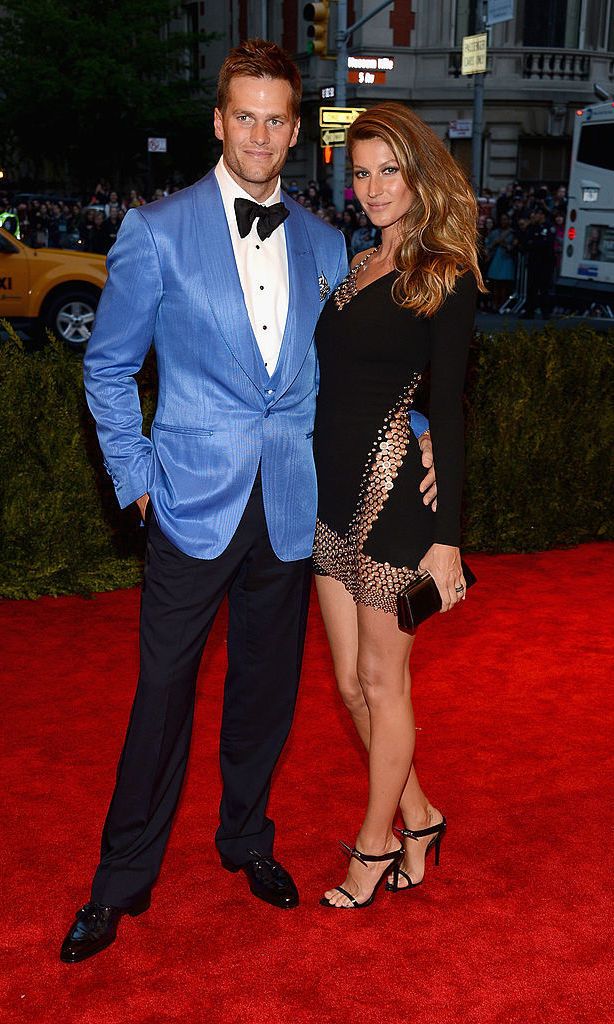 Photo: Getty Images
"They don't always do raw, but since it's so easy to do in Costa Rica, we do a 80/20 raw diet, with big colorful salads and lots of fresh veggies," the chef said. "'G' likes to eat vegetarian sometimes, so we'll do a grain separate from the protein, and she's totally into juice cleanses, so she'll do about one per year."
The couple eats a larger meal at lunch and a smaller one for dinner, she revealed. You also don't get to look like Tom and Gisele by eating cake and cookies for dessert. Joanne explained, "They didn't want to do desserts anymore, for healthy eating purposes, but I shared all of my raw vegan desserts with them and they love them and have them all the time."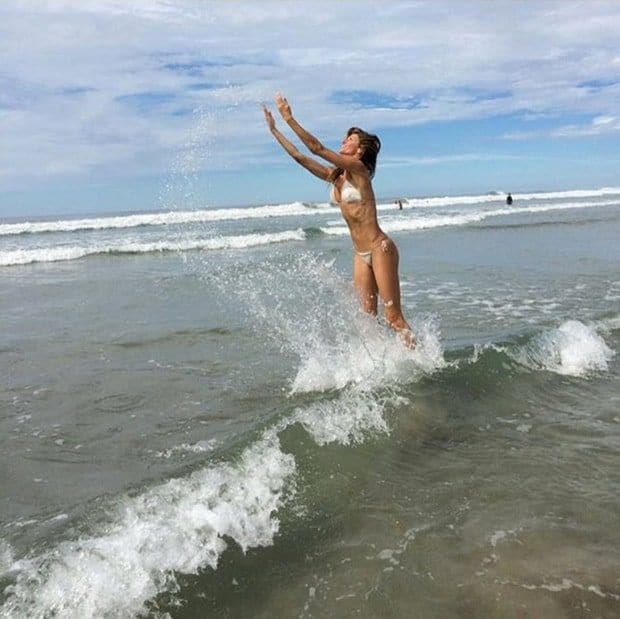 Photo: Instagram.com/@Gisele
The couple's holiday diet clearly works. Earlier this week on World Water Day, the Brazilian beauty shared a snap of herself showing off her svelte, toned figure splashing around the ocean.
Back in January, fans were surprised to learn of Gisele and Tom's strict diet. The pair's personal chef Allen Campbell admitted that at home, "80 Percent of what they eat is vegetables" and if it's not organic he does not cook with it it.
And as for what the family avoids eating he said, "No white sugar. No white flour. No MSG." He added, "No tomatoes, peppers, mushrooms, or eggplants," plus, "No coffee. No caffeine. No fungus. No dairy."
Let's just say if we have to dine with the Brady-Bündchen clan, we'd prefer their vacation menu a tad bit more.