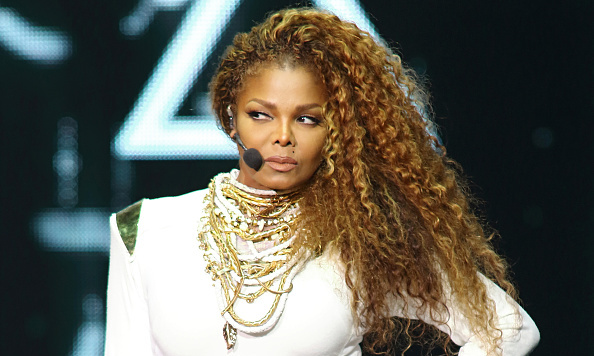 From her lips to your ears! Janet Jackson has denied reports that she is battling throat cancer. The 49-year-old superstar broke her Internet silence and took to Twitter to shoot down the recent reports circulating that the disease is the reason for her recent surgery.
Janet Jackson assures fans she will hit the road in the spring Photo: Getty Images
"Remember...believe it when you hear it from my lips. The rumors are untrue. I do not have cancer. I'm recovering. My doctors have approved my concert as scheduled in Europe and as I promised the postponed shows will be rescheduled. Thank you for your prayers and love," the singer shared in a video message set to her single "The Great Forever."
In December, the "Unbreakable" singer was forced to postpone the start of her world tour, due to an medical emergency. "I need you to know, I learned today, from my doctors that I must have surgery soon. It breaks my heart to tell you that I am forced to postpone the Unbreakable Tour until the spring," the Twitter announcement read in part. "There will be no further comment. I love you all so much and am ever grateful for your understanding and your love. Gon' b alright"
Janet had to postpone her world tour Photo: Getty Images
On the heels of her announcement, Janet was forced to cancel U.S. dates in Salt Lake City, and Denver, before taking time off completely from the tour due to her emergency surgery.
Janet was honored at the 2015 BET awards in June with the Ultimate Icon: Music Dance Visual Award and released her first studio album Unbreakable, on her independent music label Rhythm Nation Records, which features the hits "No Sleep" and "BURNITUP."
CLICK BELOW TO SEE JANET'S MESSAGE
From my lips… https://t.co/0fQjkej5lY

— Janet Jackson (@JanetJackson) January 7, 2016