Kate Mara is a chameleon when it comes to hair donning every shade and shape under the sun. So, for her latest look she chose something a bit more extreme: a pixie cut. The actress debuted her new do at the Max Mara Women in Film event on Monday in West Hollywood where she was being honored as the "Face of the Future."
"I like to change my look because it makes it easier as an actress," the 32-year-old told HELLO! at the event. "It's for a movie I'm doing right now so I chopped it off."
CLICK PHOTO FOR MORE OF KATE'S HAIR TRANSFORMATION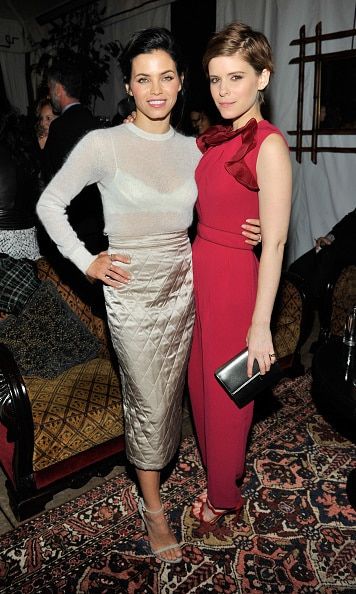 Kate wore the designer (with Jenna Dewan Tatum) as debuted her pixie cut at the Max Mara event Monday Photo: Getty Images
Kate has recently been rocking an auburn shade of hair color with blonde tips and a short bob meaning she cut off several inches and enhanced the color for the new look. The transformation seemingly came just before the starlet walked the red carpet as her hairstylist, Mara Roszak, posted a shot on Instagram of the cut showing Kate already in her outfit for the evening.
And it seems the House of Cards star already is enjoying the fuss-free style. "It takes a lot less time to get ready," she added. "I got used to it really quickly. I was ready for a change and I like to change my look for whatever role I'm playing so I was happy to do it. It didn't feel as scary as maybe I thought it would."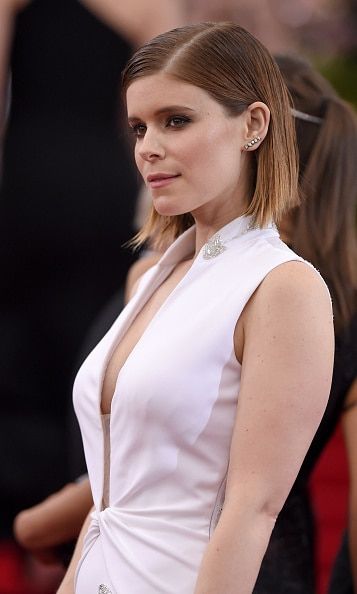 In May, Kate rocked a stylish bob before cutting it short a month later Photo: Getty Images
Despite having consistently lush locks, Kate admitted that she doesn't really use products or try to style it. "Even when I have really long hair, I'm really lazy about it," she noted. "I hate to wash it, and I really hate to brush it so I guess short hair is probably what I should always have. With shorter hair I've been told that the less you wash it, the better it looks, so that's working well with my preferences."