Superstar Latina and all-around wonder woman, Eva Longoria, is partnering up with Latinx celebrity chef Aarón Sánchez to bring a deliciously heartwarming and true story to the small screen.
Eva and Aarón, two Latinxers of Mexican descent, are looking to adapt Aarón's story from his memoir Where I Come From: Life Lessons from a Latino Chef and bring his story to a larger audience.
MORE: Eva Longoria shares inspiring message of support for friend Gabrielle Union
The show will follow the story of divorced mom and chef Zoila Sánchez (loosely based on Zarela Martinez, Aarón's mom), as she naviates life with her fraternal twin sons, Alex (Aarón) and Rafael (Rodrigo). Although not much details have been shared, it is known that the book will be heavily influenced by the book that was released earlier this year.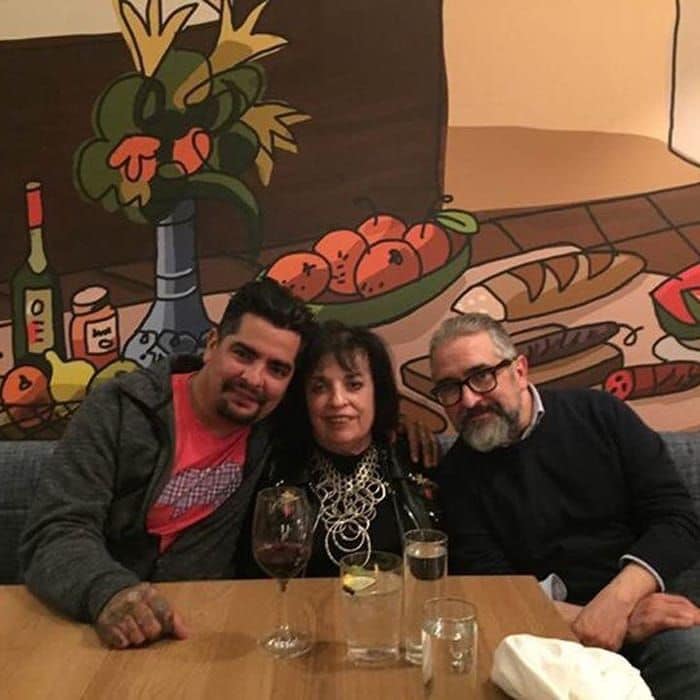 Aarón released his memoir early this year and detailed all of the life-changing experiences he had on his way to becoming a top chef
MORE: Eva Longoria's son Santi refuses to get out of Santa's sleigh in hilarious new video
Being that chef Aarón's book revolves around the Mexican culture and how it is influenced by food, one can assume that the show will also take after it and work to bring more of this rich and tradition-based culture to the forefront at a time where the Latinx culture is more popular than ever.
In the book, Aarón recounts how a trip to Mexico changed his entire viewpoint on what it felt like to be Mexican. He wrote, "History has taught them that they have no way of knowing what tomorrow will bring, so for a people who have seen such pain, a celebration isn't just a chance to party. A meal isn't just sustenance. The pursuit of happiness isn't recreational; it's a survival strategy."