Theodore Kushner's latest milestone is a win-win for him and his mother Ivanka Trump. The businesswomen took to her Instagram account on Tuesday to commemorate her baby boy's landmark of finally sleeping through an entire night.
Gorgeous little Theodore is already sleeping through the night at two months old Photo: Instagram.com/ivankatrump
The two-month-old looked precious in the picture wearing a striped sailboat onesie, while sitting up in a blue chair embroidered with his name. Behind Theodore was a card that read: "SLEPT THRU THE NIGHT FOR THE FIRST TIME."
IVANKA TRUMP'S SWEETEST FAMILY MOMENTS
Attached to the celebratory snap, Ivanka wrote, "Last night was major for Theodore and me. #BigStuff #Milestones."
Ivanka Trump reveals sweet tradition with son Joseph
The mom-of-three, who welcomed Theodore with husband Jared Kushner back in March, actively shares photos of her adorable brood — including daughter Arabella, 4, and son Joseph, 2 — on social media.
"I have the best company as I get ready for work each morning!" said Ivanka Photo: Instagram.com/ivankatrump
On Wednesday, the 34-year-old shared yet another photo of her youngest child, whom she revealed keeps her company before jetting off to work. Theodore flashed a sweet smile for his mom as he sat in his baby lounge chair.
Donald Trump talks to HELLO! about his grandson
Ivanka captioned the heart-warming photo, "I have the best company as I get ready for work each morning!"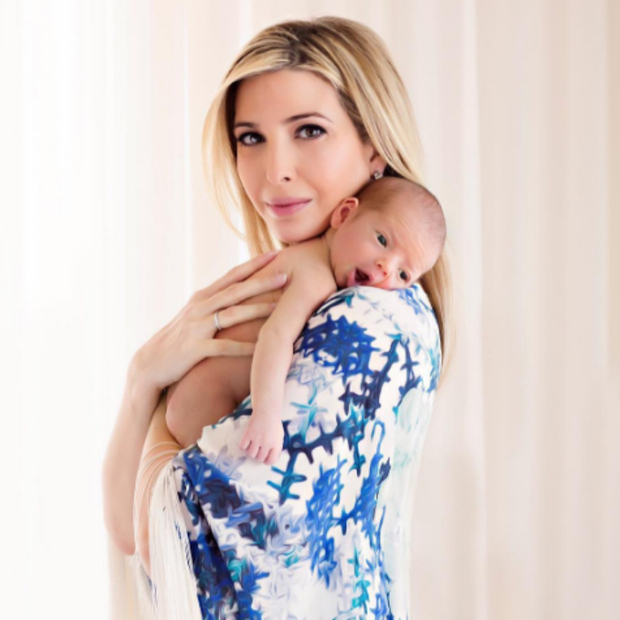 Photo: Dawn Sela via Instagram.com/ivankatrump
Donald Trump's daughter recently revealed that being a parent has helped her grow in all aspects of her life. "Motherhood brings with it a beautiful bundle of love, joy, unpredictability, and chaos," Ivanka penned in a post for Business Insider. "I've learned more with each baby and gained more confidence in myself as a mother the longer I spend in this incredibly important role."
PRINCE WILLIAM AND KATE MIDDLETON'S BEST PARENTING QUOTES
She added, "Motherhood has also given me a clarity of vision unlike anything else. It's made me a better leader and a better wife, sister, daughter, and friend."